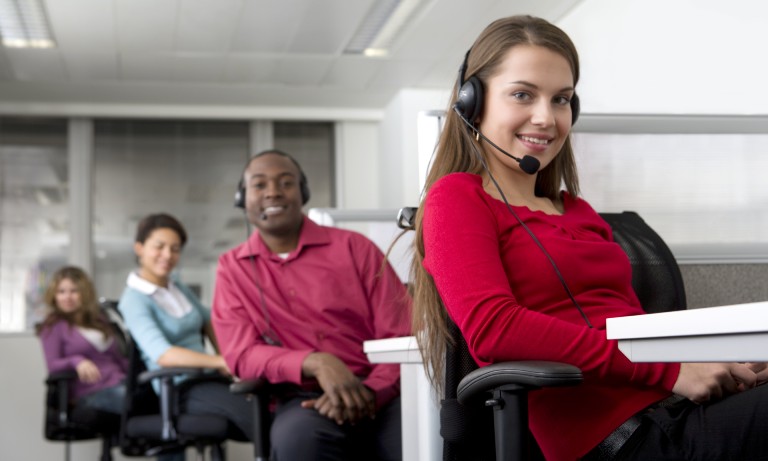 4 Ways a UK Based Call Handling Service Can Save You Money
---

A third party, UK-based call handling service is seen as an optional extra by many businesses – a luxury to be invested in when cash flow allows. But this approach misses the value a call handling service can add to a business, and how working with a third party can actually save you money. In this article, we explain the four main money-saving benefits of using a call handling service, and how you can start taking advantage of this today.
1. Free up time for your team to generate revenue and grow your business
Every inbound call is a potential business opportunity and a new sale. However, handling calls, recording the relevant information on your system, and delegating tasks and queries to your team takes time – and that's before you've even started to action the points raised in the call, or capitalise on the opportunity. Using a call handling service takes care of the logging and administrative side for you, freeing up time to concentrate on nurturing leads, follow up enquiries, and provide great customer service. It often shortens your sales cycle, and enables quicker and more responsive customer service, with positive impacts on retention and customer value.
2. Eliminates the headache of handling hiring, absences, training and performance monitoring

Recruiting and employing staff members is one of the least appealing aspects of business ownership, simply because of the red tape and effort that come with employment responsibilities. Not only does recruitment itself eat up considerable time and money, with no guarantee of success, but then there are the ongoing responsibilities of logging staff absences, training, monitoring, and professional development. This isn't to say that recruitment doesn't bring more benefits than expenses, but if you don't need to employ call handling staff in-house, why go to the trouble of doing so? A call handling service is normally a lot cheaper than an in-house receptionist, and comes with none of the ties or responsibilities. Furthermore, you get the peace of mind knowing that the team you use already have all the skills, experience, and equipment they need to do an excellent job from day one – without capital outlay from your business.
3. Usually no contract and no set-up fee – pay as you go so you're never paying over the odds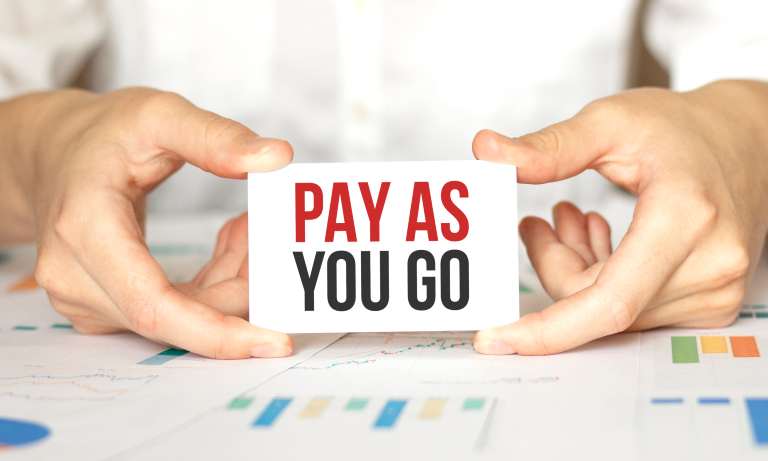 One of the major factors that put small businesses off a call handling service is the idea of being bound into a lengthy contract, or saddled with expensive setup fees. In reality, not all call handling businesses do this. At Answer4u, for instance, we have a range of plans to suit different business models, including a pay-as-you-go service with no long-term contract or setup fee. This means you only pay for the service as and when needed and you don't have to commit to any specific call volumes during quieter times.
4. Increases the productivity of your staff

Each minute your team spend answering phone calls means less time spent on their core job. At busy times, such as during peak seasonal demand, coordinating a project, or after a marketing promotion, key staff members may receive dozens of calls a day. This has a huge impact on productivity, as not only is time lost, but concentration is negatively impacted when a person's attention is split. Furthermore, each call may add to the employee's to-do list, further diluting their productivity.

A call handling service takes the pressure to answer calls away from your team, letting them concentrate on their own job and maximise productivity, without you having to worry about calls getting missed.
Next steps

At Answer4u, we offer a range of value-added call handling packages that make a virtual call centre, assistant, or receptionist service affordable for small businesses. To discuss your options with one of our call handling specialists, or to find out more, please give us a call today.


Please give us a call today
to discuss your options
0800 822 3344


Comment and Get in Touch Below
Actionable business & marketing advice straight to your inbox