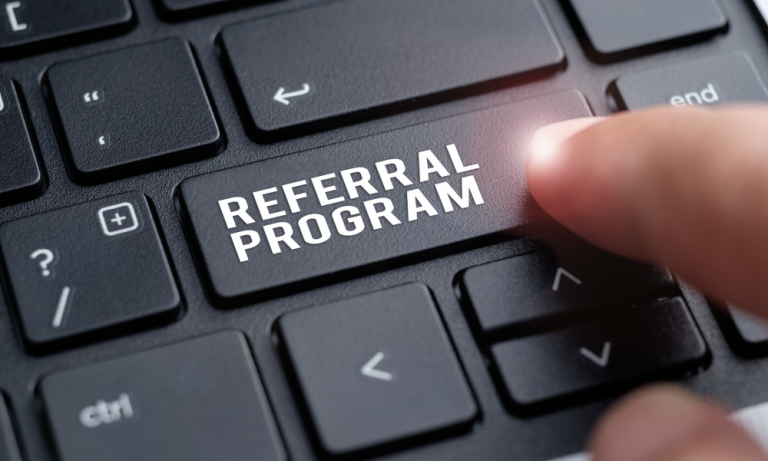 Referral Program - Growing Your Business Through Happy Customers
Do you remember when the most frightening customer service 'fact' was that an unhappy customer will tell 15 people about their bad experience? Here's a new one: a single tweet can wipe £1bn off a business's stock market value.

That's what happened to Snap when international reality star Kylie Jenner said she no longer bothered with their Snapchat social media platform. Her statement on Twitter caused an internet sensation, being 'liked' by 267,000 people. This sent waves of concern through investors, taking eight per cent off Snap's share price.

While most companies don't need to worry about quite such high profile customers, Snap's experience does reflect a new reality about word of mouth: with the advent of the internet, what people say now reaches much further, as does their influence. The good news is that positive messages can also travel just as far and just as quickly.
Getting Active Referrals from Your Customers
To gain a good reputation through word of mouth, you have to deliver great customer service. A recent Customer Experience Matters survey showed that customers who had a very good experience are five and a half times more likely to recommend a company to friends and relatives than if they had a very poor experience.

People spreading the word about a positive experience has always been essential to business success, and many companies use referral programmes to capitalise on people's willingness to make a recommendation. It's a bit like asking your existing customers to help out with a bit of marketing – and no one is going to recommend anything to someone they know personally unless they are impressed with it themselves, no matter the reward offered for doing so.

A quick scan online reveals a whole wealth of referral schemes in different industries, for example, Riverford Organic Farmers have a recommend a friend scheme where both parties receive a voucher towards their next orders; Energy Kidz offers both referrer and referee a discount on holiday club bookings plus a chance to win £50 in Amazon vouchers; and Nationwide Building Society offers customers the chance to "share £200 with a friend".

Any company can consider its own referral programme based on what its customers would value as a reward and what the company has to offer. However, it's important to make sure that the value of the reward doesn't outweigh the benefits of gaining that new customer. Consider how much you spend on other channels to acquire new customers (advertising etc) and make sure the scheme is affordable for the company as well as attractive to your happy customers.
Online Communities

While the phrase 'word of mouth' used to refer to direct conversations between individuals, thanks to social media we can now have similar conversations with hundreds – or even thousands – of people at the same time. On Twitter and other social media platforms, users join communities of interest or of geographical area and discuss a range of issues, often including asking for recommendations on suppliers in their area. Responses will usually refer not just to price, but to someone's overall experience of dealing with individual companies.

These recommendations will carry a lot of weight because users build up trust in the community of people they are talking to and they rely on each other's experience. While friends and family remain key sources of recommendations, for niche or specialist products who better to ask than a whole community sharing the same interest?

In these online communities people are also happy to share news about any great new businesses they have found without needing an incentive from the company involved.
What Can Businesses Do to Maximise Their Referrals?

First and foremost, businesses have to deliver top class customer service and treat each of their customers as an individual if they want great reviews and referrals. Every customer is a potential repeat customer and everyone has a sphere of influence.

Whether you're asking for active referrals or just hoping for recommendations, customer engagement and efficient problem solving are key.

Crucial elements to great customer service include offering a great self-service option (such as an online Q&A), social media support (this also helps promote your great customer service to a wider audience), live chat/email support and a great customer helpdesk. Read more in our blog on delivering great customer service.

You can use your customer service function not just to deliver on the day-to-day business of supporting customers, but also to help support recommendations and referrals – by offering positive responses on social media that customers can share, or by developing brief positive customer story case studies that you can share through your own social media. They can even actively promote a referral scheme to a customer who has had a positive experience.
Taking the First Steps
The first step to maximising your recommendations is to ensure you have the right customer service and call answering team in place. This could be in-house or outsourced – whichever option works best for you based on questions such as demand, capacity, office space, available staff etc. You can read our blog on making a call on outsourcing here.

You'll also need the right processes in place such as a CRM system to track orders and queries, Q&A sheets to help call agents to respond to queries, and an escalation procedure to ensure any complex queries are passed asap to the right person for a quick response.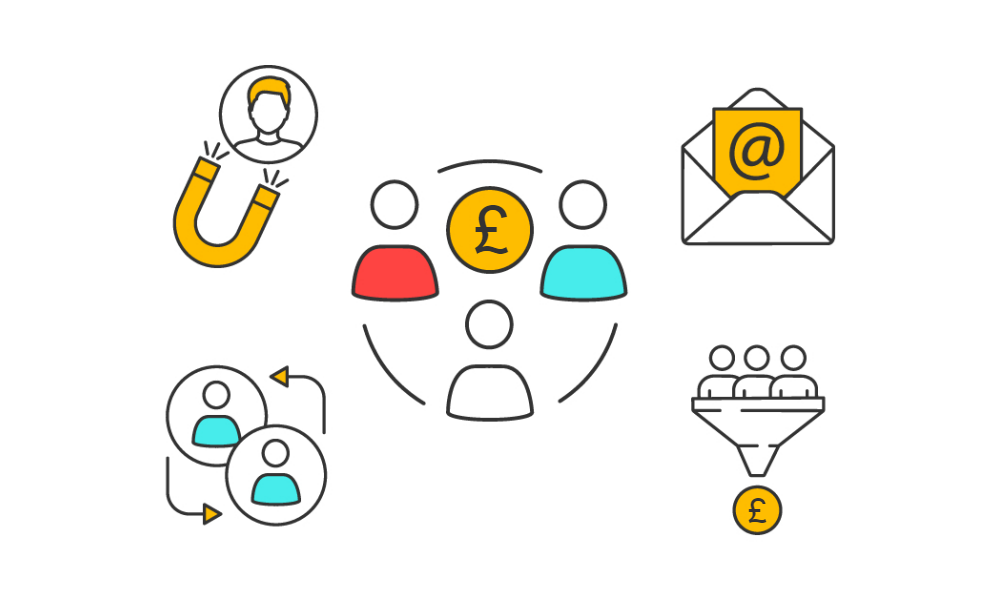 If you'd like to venture into the world of active referrals, there are lots of online platforms to choose from that will give you a head start and help you make the most of this channel. You could even dip your toe in the water by sending out a tweet and asking your followers to retweet and like it and see what kind of response you get. This will give an indication of your engagement levels and whether people are willing to advocate for you. Choose your tweet carefully and make sure it offers some value to your followers rather than just a benefit for you, e.g. entry into a good prize draw.

If your business is well liked, you may find the message spreads even more widely, improving your brand awareness really simply.
15 Is Still a Lot
According to a customer service barometer, millennials in the US (those born between the early 1980s to early 1990s) are the first generation that tells more friends and family about instances of good service than bad ones. They tell an average of 17 people when they receive great care, compared to the 15 they tell about poor experiences.

But 15 is still quite a lot of people to be hearing about the times when your customer service has gone wrong (imagine the size of dinner table you'd need for a party of 16), which is why businesses need to worry about each and every customer. Delivering great customer service will help build up a bank of either informal advocates or formal referrers, in turn building your customer base, growing your reputation and ultimately growing your business.
Comment and Get in Touch Below
Actionable business & marketing advice straight to your inbox