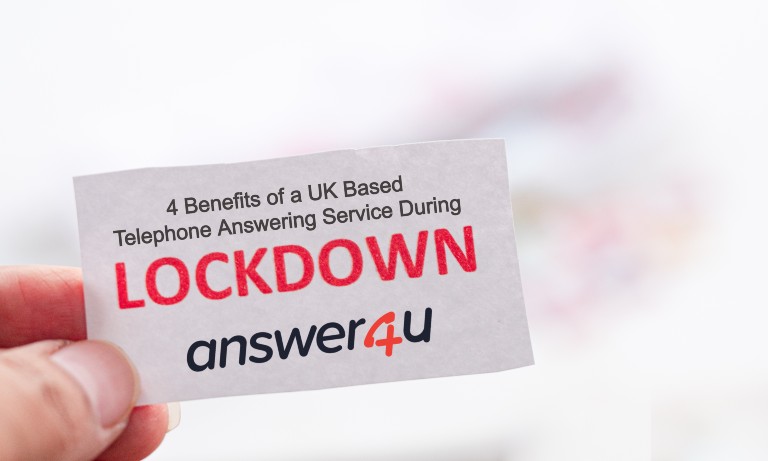 4 Benefits of a UK Based Telephone Answering Service During Lockdown
---

As I write this, I'm counting down the days to the end of the second UK National Lockdown – 10 days, IF lockdown is lifted on 2nd December as promised. Who knows if this will be the case, or if so, when the next lockdown will be, or how reported tougher regional restrictions will affect businesses?

There's that word again, 'IF'. Businesses are good at preparing for crises, even unexpected ones, but not so great at planning for uncertainty. As the pandemic grinds on and further restrictions loom over the winter, with subsequent limitations on office access and direct customer contact, there is one thing that businesses need to ensure: continuous and reliable communications with customers.

With a fallback communication strategy in place, you can rest assured that business will continue, and your customers will get the service they deserve, whatever lockdown brings. A UK-based telephone answering service can help you do this, adding resiliency to your business during the pandemic, and giving you greater flexibility when this is all an unpleasant memory.

Here are the main benefits of working with a business telephone call answering service during lockdown, and how it can save you time, stress, and money.
1. Manage increased demand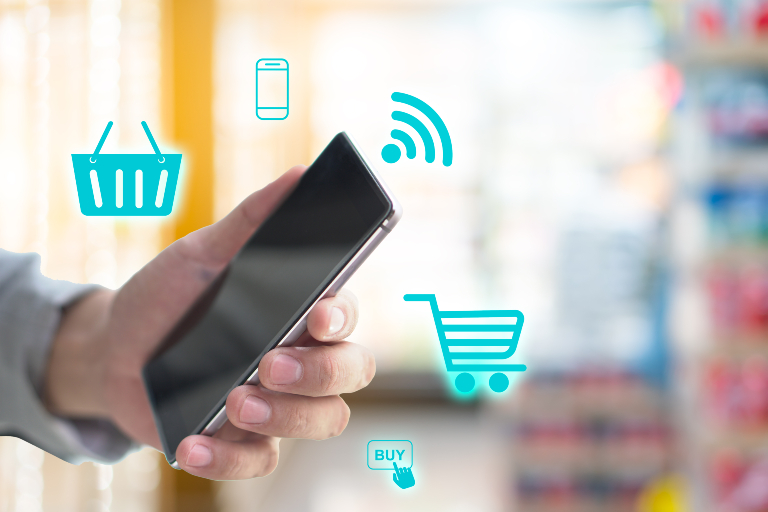 If you're one of those lucky businesses who have experienced increased demand during Covid 19, or are struggling to meet seasonal demand during lockdown, a remote working call centre can help. If your team can't pick up a call within a set number of rings, it can be automatically rerouted to a third party call handler, who answers the call as if they were an employee of your company. The call can then be patched through to the appropriate person, or a message taken, with immediate notification by text and email. Depending on the service, a call handler may also be able to process some customer service queries and sales calls. During lockdown every customer counts, so ensure you never miss a call by working with a professional telephone answering service.


2. Support remote working


Even if you've got a call handling team set up for remote working with all the kit they need, a third-party telephone answering service can take the heat from your employees and support them to maximise efficiency during lockdown. Understanding that workers may have to work irregular hours to accommodate childcare, or work around a partner who is also home-based, a telephone answering service is always on call, guaranteeing you never miss an important message while colleagues are away from the desk. A call handling service can be tailored to cover just office hours if required, or extended to take evening or weekend calls, too.

3. Improved accessibility for your customers
If your normal place of work is temporarily closed, or you're unable to conduct face-to-face business, a telephone answering service improves accessibility for your customers by ensuring that each call is answered professionally, in a timely way. Our call handling staff are trained to field routine sales or customer service enquiries and emergency queries alike – all according to a bespoke script to fit your business requirements. And accessibility works both ways. Rather than missing messages stored on an office answerphone somewhere, a call handling service can notify you of messages in real-time, and even forward calls to the appropriate person while homeworking.


4. Compensate for a reduction in staff

Redundancies and temporary furloughs are two of the horrible realities of 2020. If you've had to cut your call handling team during the lockdowns, a remote working call centre can help you bridge the gap until business returns to normal. Like many businesses, you may be struggling to handle your inbound or outbound calls from home, using mobile phones or a home landline, in less than optimal conditions.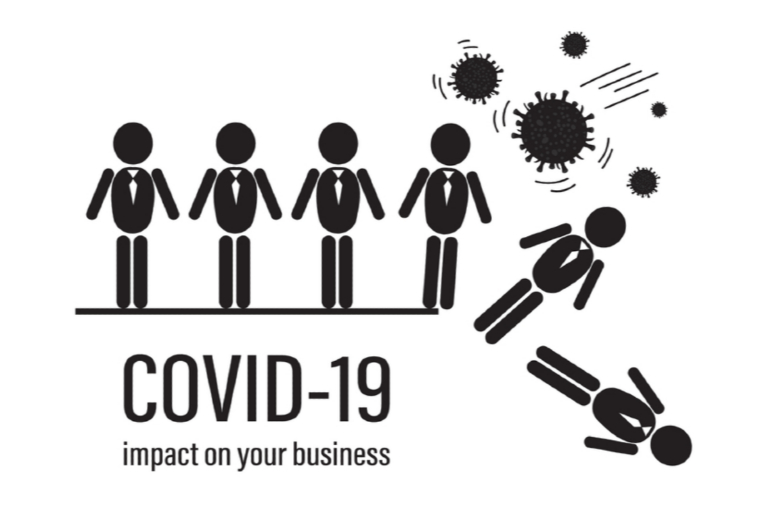 Forget for a moment how poor reception, distractions and background noise appear to your customers (they are all in the same boat as you). The big issue is how call handling productivity can plummet during remote working if you haven't got the right infrastructure set up, especially if you're trying to do the work of two or three people. A call centre that specialises in call handling for small businesses can support your core staff and allow them to concentrate on their own roles, with the result that the quality of call handling increases, productivity is sustained, and stress levels go down.


Find out more

At Answer4u, we offer a range of flexible call handling services designed to help small businesses maximise productivity during lockdown.


Please give us a call today
to discuss your options
0800 822 3344


Comment and Get in Touch Below
Actionable business & marketing advice straight to your inbox