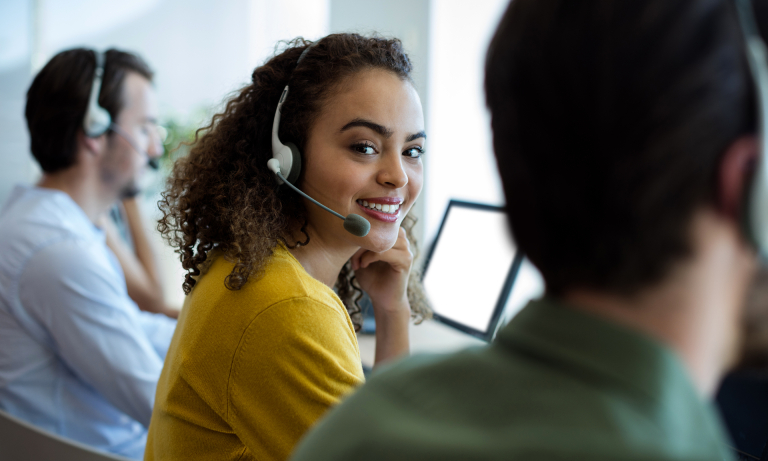 Virtual Receptionist vs Virtual Assistant – Which Is Best for My Business?
---

Taking on a new member of staff to cover excess calls is often a false economy, especially when there are well-established outsourcing alternatives available. Successful solutions include both virtual receptionist and virtual assistant services, but what's the difference, and which is better?
What is a virtual receptionist?
Employing a receptionist can make a real difference to your business. With a receptionist, no business leads are inadvertently missed, and customers feel that they are receiving a personalised, professional response. However, employing an in-house receptionist can be a costly strategy that drains the bottom line.

A virtual receptionist offers a highly effective, cost-effective alternative. Available to use 24 hours a day, 7 days a week, 365 days a year, a friendly virtual receptionist will remotely handle all of your calls. The receptionist takes essential customer details so that you never miss a potential sale again.
What is a virtual assistant?

For many companies, it is imperative to have a front-line customer service assistant who can offer professional responses to a wide range of queries. In an ideal scenario, new sales enquiries, existing customers, and accounts enquiries, would each be handled by a dedicated individual. This ensures that important customer calls are treated with the personalised care and attention that they require, whilst gathering the full information that the company needs.

A virtual assistant makes use of fully-customised call scripts so that specialised teams can handle every call on your behalf. By tailoring the call answering process to your precise business requirements, virtual assistants have a wealth of information at their fingertips, which is used to help customers get to the heart of their queries so that they can be directed towards the best solution.
What are the benefits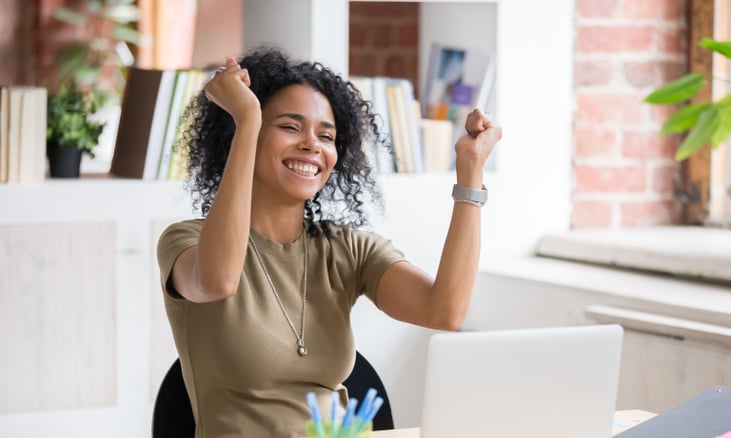 Both virtual receptionists and virtual assistants are employed to lighten the load and prevent important calls from being missed. From seasonal uplifts to shifting markets, there are a plethora of reasons why every company occasionally lets a valuable customer slip through the net. For most organisations, the volume of missed calls does not amount to the requirement for an additional member of staff – especially as the cost of this generally outweighs the sales benefits. Instead, it is much more practical and reliable to outsource to a company that specialises in tailor-made assistance services to safeguard incoming calls.


Which is better for my company?

If your company sometimes struggles to manage call volumes, but has plenty of opportunity to respond to messages when things are less hectic, a virtual receptionist is ideal. This straightforward, no-nonsense service will take down all of the details that you require so that you can respond to the call in your own time.

If your company is finding itself investing far too much time in handling calls, it may be worth considering a virtual assistant. The software used to guide the process, combined with the professionalism of the receptionists, means that customers have a seamless journey from enquiry to sale. This type of service can greatly increase organisational efficiency, freeing up valuable time to invest in productivity.


Summary

Both virtual receptionists and virtual assistants are crucial components of contemporary businesses. Their services ensure that calls are never missed, and that the veneer of organisational professionalism is never dented. A basic receptionist call answering service may be sufficient for companies that keep missing calls. However, an assistant service is a much more comprehensive solution that is tailored to cater to a variety of bespoke needs.


What next?

At Answer4u, our highly trained teams are experienced in helping organisations find the most productive solutions to call handling. For more information about our virtual services, get in touch today.


Please give us a call
to discuss your options
0800 822 3344


Comment and Get in Touch Below
Actionable business & marketing advice straight to your inbox