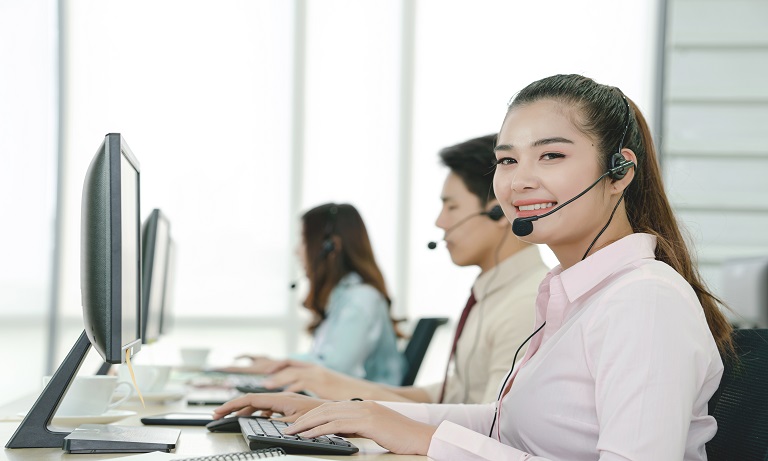 Finding The Perfect After Hours Call Answering Company
A quick Google search will bring up dozens, if not hundreds of virtual receptionist and call answering services, some of which will provide an after hours call answering service in the evening (5 PM to 7 PM being the most common) and often at the weekend too. Most of these are solo providers offering an attentive but restricted service with minimum capacity, while others are large-scale call centre businesses with thousands of employees, set up to service household names in the banking, insurance and retail sectors. Between these two extremes are a wide range of companies offering different services. They'll vary on price, service hours and the call answering/Virtual PA packages they offer.
If you've decided you need to use an after-hours call answering company – and there are many good reasons for doing so even if you only provide your service within office hours – then there are several factors to consider before choosing a provider. In this article, we offer a step-by-step guide to finding the perfect after-hours call answering company for your business, addressing the main factors to consider, and why it is vital for you to get this information straight before signing up to a contract.

Step One: Identify Your Needs
The first step is to identify and evaluate your needs. What is it about a call answering service that will make your work easier and add value to your business? This means different things to different firms, but some of these common issues may ring a bell with you:
You're too busy to manage your client diary effectively, with the result that there is a long lag time between customers getting in touch and a response from your business.
You're getting a large number of missed calls out of hours but can't justify employing extra out of hours sales or customer service staff.
Your in-house team are spending too much time coordinating field staff or answering customer queries, to the detriment of their primary role, lowering overall productivity.
You employ a receptionist in-house but he or she struggles with their call workload, and it is difficult to find cover when he or she is on holiday or off sick.
You find it challenging to handle peaks in demand following advertising campaigns, product launches etc, leading to lost sales opportunities.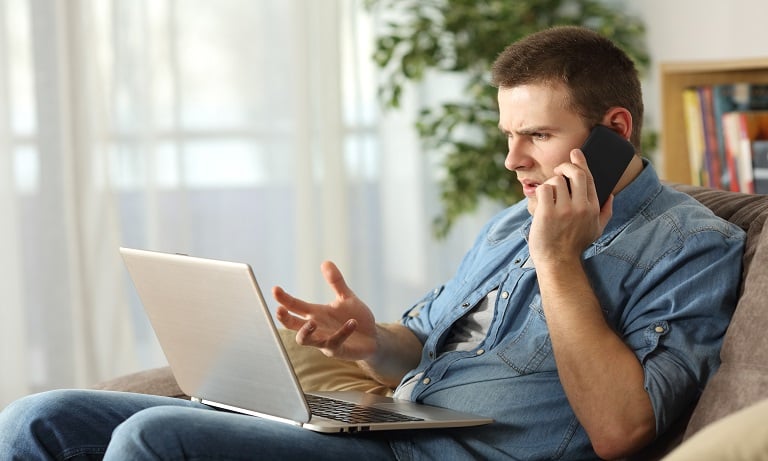 Step Two: Look At The Provider's Services, Brand Reputation & Area Of Operation
With your wish list in hand, have a look at a few providers to see what services are on offer that match your requirements. Any reputable company will advertise their services clearly on their website, so this is the best place to start, but also try and delve below the surface to look at capacity. Companies with a national or international reach are likely to be larger, with a bigger capacity for service, but also a potentially higher price tag and less attention to personalised service. On the other hand, a smaller, locally-based provider may be well equipped to provide an attentive expert service to local SMEs, but lack the capacity for the largest of contracts. When you find a company you like, try to get a feel for their general brand reputation; how active are they on social media, how prominent are they in Google searches, how active are their blog and website – and so on.

Step Three: Look At Reviews & Testimonials From Current Customers
A company can say all the right things but it is best avoided unless it can back up its claims with positive reviews and testimonials from existing customers. You'll often find a selection of customer reviews on the company website, but remember that these are selected by the company to portray them in the best light. Supplement these reviews by independent testimonials on Trustpilot and other consumer sites. It's also worth seeing what people are saying about the business on social media, especially Facebook and LinkedIn.

Step Four: Look At The Costs & Check To See If The Company Offers Any Inclusive Packages
Price is a crucial factor when looking at a call answering service. Tariffs vary widely, with services at the higher end being extremely expensive and inaccessible for many small businesses. At Answer4u we are not the cheapest provider, but nor are we the most costly. We offer a midmarket solution with a focus on value for money, quality service and a positive return on investment.
Look for flexibility and the ability to scale up your service as your business evolves. For instance, our most popular service is our virtual reception service, a straightforward solution with quick set up times, short, renewable contracts, and a simple tariff per call. This service includes 24/7, 365-day call handling as standard but can be upgraded when needed to include diary management and completely customised call handling.
Some businesses stop at this, while others offer additional call handling services, including outsourced customer service, inbound telemarketing and emergency call handling. Compare your package costs throughout the contract with the equivalent expense of employing one or more customer service staff in-house. In most cases, there will be significant savings.

Step Five: Check To See If The Company Offers A Free Trial For Their Services
It takes time for a call answering service to train their team and for that team to become familiar with your business, so it's common for a company to request a minimum contractual period. Companies that are able to offer a service without any long-term contractual commitment undoubtedly have more confidence in the level of service they provide. Have a look to see if the company offers a free trial period for their services, again a sure fire indication of confidence in their abilities. They may also offer discounted rates for higher call volumes and give you the flexibility save more as your business expands. To request a free trial with Answer4u, click here!
Step Six: Speak To A Sales Adviser At The Company
Once you've found out as much as you can about the company online – and any reputable call answering service will be an open book in this regard – it's time to pick up the phone to see if they can talk the talk. This is a critical step, as the quality of your phone experience is a direct representation of what your customers will receive if working with this company. Take note of how engaged the sales advisor is when talking to them, how easy they are to understand, and the passion and fluency with which they talk about their services.
Each company will have a different sales process, but the initial sales call will probably be followed up by information by email, after which the company will offer to call you back at a convenient time. Take some time to absorb the material and ask the sales representative any question you can think of. Only when you are completely satisfied with the company's ability to represent your brand should you sign up for the appropriate package.

Find Out More
We offer a range of flexibly priced after-hours call answering services to meet the needs of SMEs in all sectors. With guaranteed confidentiality, complete transparency and GDPR compliance, your customers and prospects are in safe hands with Answer4u. Our professional virtual assistants answer all after-hours calls as if they were a member of your own team, recording information, answering questions and providing information/call resolution if required.
With a growing number of sales enquiries now being made outside of standard office hours, you can't afford to miss out on prospects who may not leave a message or call back if they can't get through to you straight away. To discuss your requirements and find out more about how we can help you, please call our team on 0800 822 3344 or click here to send us a message.
Comment and Get in Touch Below
Actionable business & marketing advice straight to your inbox