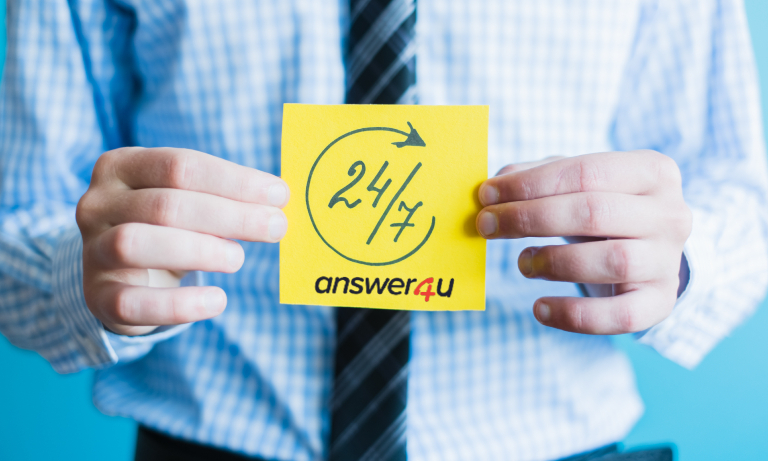 What Makes a Great After Hours Call Answering Service?
---

There are always times when you can't be available to answer the phone. In a world in which rigid office hours are a thing of the past, customers expect to be able to contact businesses 24/7. If their calls are left unanswered, they may head to a competitor, especially if it provides a more rapid, responsive service. The solution? An after hours call answering service from Answer4u.
How out of hours call answering can benefit your business
After hours telephone answering isn't just a way for vital messages to be taken when your staff can't answer the phone – although that's one benefit of a 24 7 call answering service! It can also add value to your business, helping you capitalise on every hard-won sales lead securing the reputation of your brand for excellent customer service.

How could Answer4u support your business?
Delivering great customer service to anyone, at any time

With Answer4u's after-hours call services, there's no time limit to offering great customer service. Whether a customer calls on a Sunday morning or Christmas Day, our professional, trained staff will represent the face of your brand impeccably, using their knowledge of your business's systems and processes to provide informative, accurate advice and information.

New customers making initial enquiries will find their questions answered responsively, while existing clients will continue to receive the outstanding customer service to which they are accustomed, reinforcing confidence in your business.
Responsive in the way that your business requires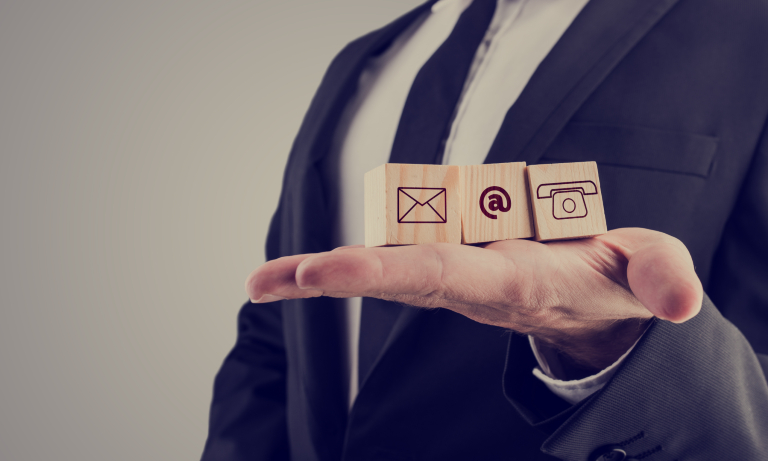 You'll already be aware of the importance of a uniform approach to presenting your brand to the public. Customers expect to hear a single message whenever they contact your business, rather than contrasting information that simply creates confusion.

At Answer4u, we handle your business's calls in the same way as your own staff, to ensure callers enjoy a seamless experience. Not only is this important for brand confidence, but it also helps to prevent miscommunications that undermine your customers' trust in your organisation.

You can divert your calls whenever needed to ensure a responsive service for your customers. Whether you automatically divert your calls to Answer4u during evenings or weekends, when your phone lines are engaged, or even when you don't have time to take an incoming call on the spot, you can trust us to handle your calls professionally and knowledgeably.
Able to filter information to the people who matter

Our call handlers are adept at communicating with a variety of callers, asking the right questions and using the best techniques to quickly find out how your business can help. There's little more frustrating to customers than being passed from pillar to post so, by quickly identifying their needs, we can ensure that the information is filtered to the people in your business who are most able to assist.

We train our call handling agents to have an incisive understanding of your customers' needs. The result? Happier customers who feel their enquiries have been listened to.
Eradicating the problem of unwanted nuisance calls

As a business, you're probably not immune to the frustrations of cold calls. Answering the phone to yet another unwanted salesperson can affect your team's productivity, as well as occupying the phone line, preventing customers or suppliers from being able to get through.

At Answer4u, our service can filter out nuisance calls, so that you only need to deal with the genuine enquiries that are relevant to your business. Your staff will be able to get on with the job in hand, with relevant calls referred to the right people in a timely manner.
Ready to find out more? Get in touch today!

For more information about our bespoke out of hours call answering services or for a no-obligation quote...
Simply get in touch
and we'll be delighted to assist you
0800 822 3344


Comment and Get in Touch Below
Actionable business & marketing advice straight to your inbox