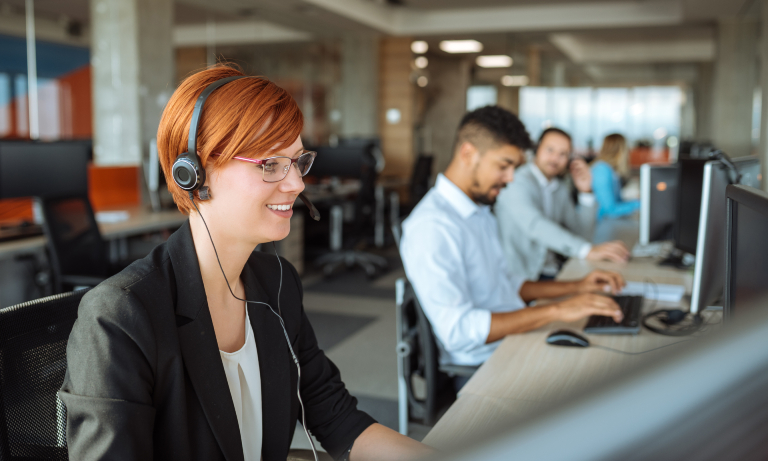 24/7 Call Answering Services Are Becoming Popular for UK Businesses
---

For businesses serving international clients, and for many domestic sectors – such as IT support and logistics - having a receptionist available around the clock is now the norm. However, 24/7 answering services are about much more than making sure companies are always reachable. From helping with scalability to cutting costs, there is more to a 24/7 call answering service than it may first seem. Here's a run-down of why these services are becoming an invaluable asset for a diverse range of businesses.
What is a 24/7 answering service?
An answering service is an outsourced receptionist who takes calls on your behalf, 24 hours a day, 7 days a week, 365 days a year. Using carefully designed scripts and conversation workflows, the receptionist collects the required information – such as the name, email, and nature of the query – and sends this to the company. By ensuring that a friendly, professional, and highly-trained individual answers the phone, the traditional headaches of answer-phones are eliminated.
Helping to support growing businesses


When a company is growing, sudden influxes of calls can be overwhelming. As such, valuable business can be lost. It's a problem that almost every organisation will experience at some point during their growth stages, and to which the only other reliable solution is to hire an additional member of staff – something that can be a costly mistake during times of change.

With a team of dedicated virtual receptionists, fluctuations in call volume can be easily absorbed. Each customer message will reach the company, where they can be handled when the pressure eases off.
Increasing productivity
For many businesses, answering calls – although crucial – is not always the best use of time. When calls are very simple or similar in nature, employees can lose valuable hours explaining the basics again and again. This can lead to various negative outcomes in terms of productivity, such as backlogs of work building up and errors being made due to continual interruptions. As efficiency slumps, so too does morale, and the result is a workplace that is not performing to its full potential.

By passing on this task to a dedicated team, companies have the opportunity to enable employees to focus on the task at hand, safe in the knowledge that no calls will be missed.
Cost-effective


In-house receptionists are expensive investments. This is a budgeting issue that is compounded by the fact that there are some hours of the day – in between the quiet lulls – when it may be necessary to have more than one person available to answer the phone. Companies have therefore always played a game of risk, balancing over-investment with the potential of missing vital business leads.

24/7 virtual receptionists completely eliminate this issue. For the company, this means having the guarantee of the right number of receptionists, whenever they are required, without having to employ additional staff in-house.
Prioritise call-backs

In an ideal world, customer calls would form a neat, orderly queue in order of priority. The reality is the opposite. As such, the way that companies respond to queries can be highly inefficient. Additionally, time can be lost to a lack of preparedness if the full information is not available at the moment of the call – an unavoidable headache for every business.

By being able to see the details of all calls before making a reply, companies have much more control over how they manage their customer interaction.
Next steps

24/7 telephone services offer a wealth of benefits to a business. As a strategic investment option, they are not only cost-effective, but can increase revenue through ensuring that sales leads are never lost. Having a team of friendly, professional receptionists available can also help to vastly improve organisational efficiency.

At Answer4u, our years of experience have shown us the positive changes that virtual receptionists can bring to companies. For more information about available services, have a look through our website, or speak with one of our advisors directly.


Give us a call today
to discuss your options
0800 822 3344


Comment and Get in Touch Below
Actionable business & marketing advice straight to your inbox