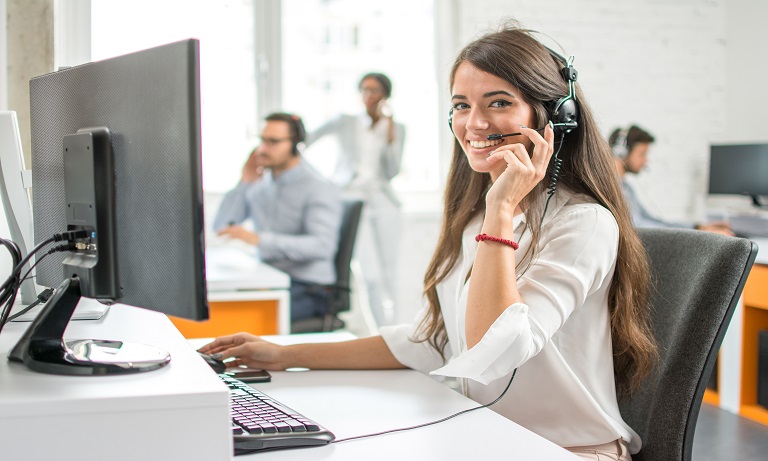 Supporting Lockdown Critical Services With 24/7 Call Answering Services
It's been a strange week for the team here at Answer4u. Most days we deal with a variety of industry calls, with no clear common denominator, but since the Coronavirus outbreak and subsequent lockdown, we're handling a lot more calls from customers who support the UK's critical services, including healthcare, emergency services, and other sectors that are needed to keep the country safe and operating. Our number of incoming calls has increased – a lot.
At the moment, no one knows how long lockdown is going to last in the UK. With any luck, the Coronavirus curve will flatten off and our lockdown measures will be eased slightly, if not completely lifted. However, as it currently stands, the majority of workplaces around the country are either closed or working from home, unless they fall under the category of 'essential'.
The amount of UK employees in quarantine, or self-isolation, due to Coronavirus fears has increased rapidly over the last month with the biggest shift in the last week as we went into lockdown.
The message from the government is clear: stay indoors.
We don't know how long this will last, but we're working hard to answer a higher level of calls during this unprecedented lockdown, and taking each day as it comes. In the meantime, we are lucky to be able to continue answering our customers' calls from home. This is how we implement our Disaster Recovery & Business Continuity Service.

The Impact Of Lockdown
There's no denying it – many businesses will have to permanently shut their doors either shortly, or in the distant future, as a direct result of inability to do business during these difficult times. The best way we can prevent this is by continuing as normal, as far as is practical.

Remote Working
Over the last two weeks we have vastly expanded our already substantial team of remote workers who are fully trained to pick up calls that both small and large businesses have outsourced to us. This doesn't just include cold calls that you would otherwise deal with at random – we field all calls that you receive, at all times of the day, every day of the week. This includes valuable calls from new callers that may need your support and services, and queries from your existing customers.
Our team are completely equipped to work uninterrupted from a remote base. From their home offices our remote workers are able to carry on answering calls as normal throughout the Covid-19 crisis.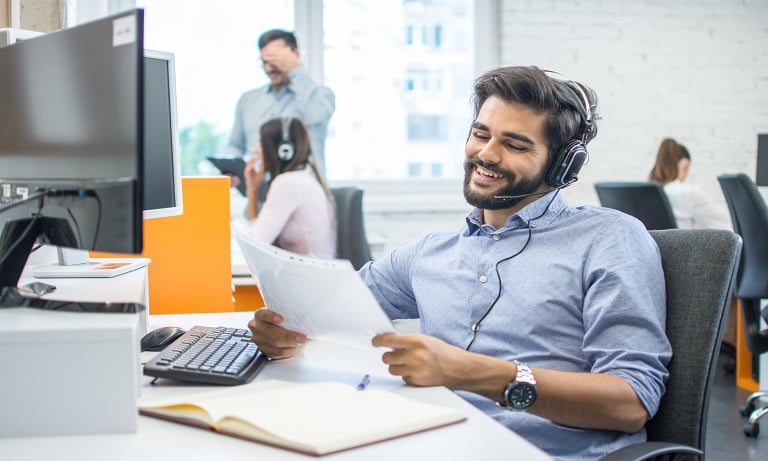 Business Continuity During A Coronavirus Outbreak
This is why we would like to reassure you that in the event of lockdown affecting your business, our Disaster Recovery Solution will ensure that business-critical calls continue to be met, and your customers will always be met with a friendly voice who can carry out customer service on your behalf, and any new faces will be able to call and get put through to one of our trained call handlers who will speak for your business and carry out all the steps you would normally take yourself.
We provide a 24-hour bespoke call answering service – tailored to your exact needs in advance – which can be implemented immediately in the case of an emergency. Your business continuity options can be customised to meet your requirements, including message taking, a remote customer helpdesk, order logging, business diary management, email management, and field staff coordination and call out control.
Our core team are normally office-based but our remote team is extensive; each of our team members is issued with secure call handling equipment and access to our systems through a dedicated and secure virtual private network (VPN) to allow them to operate from their home office just as if they were in our call centre.
Our Disaster Recovery Solution, therefore, gives you peace of mind that however busy or disrupted you and your team become, your calls will still be answered.
Here's some of the kind of feedback we've been receiving based on the service we've provided recently: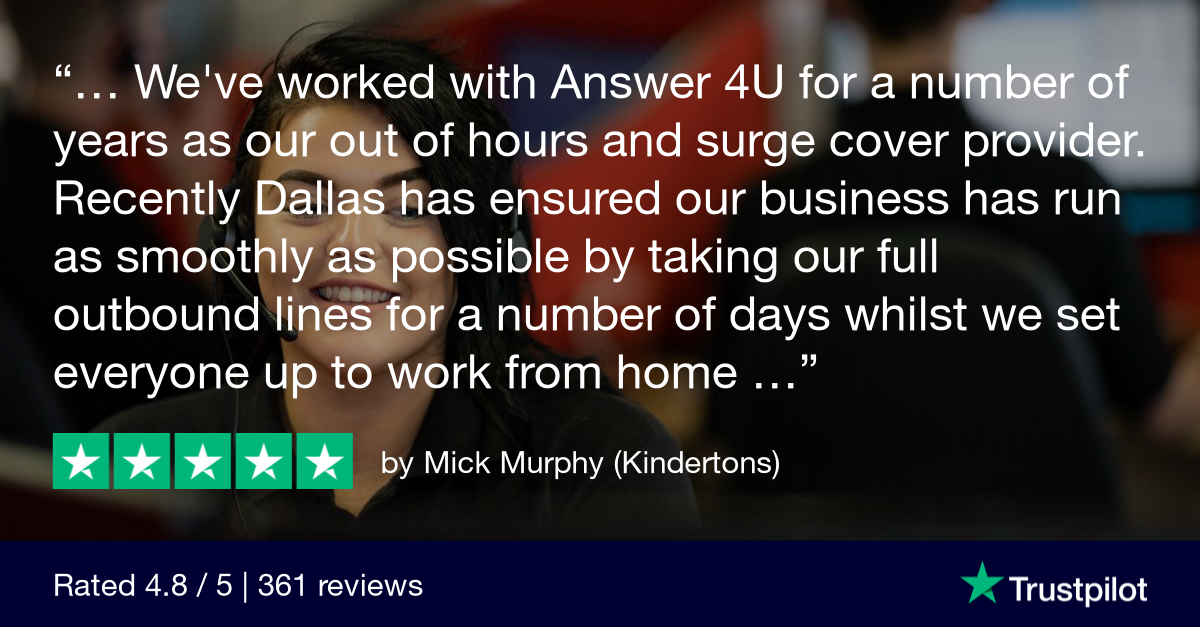 Next Steps
We hope lockdown hasn't affected your business practice too dramatically, but if you find that you're now dealing with unexpected tasks and contingency plans, we might be able to help ease the workload by taking your calls for you. To find out more about our Disaster Recovery Solution and how it can help your business weather unexpected emergencies, please call 0800 822 3344 today.
Comment and Get in Touch Below
Actionable business & marketing advice straight to your inbox