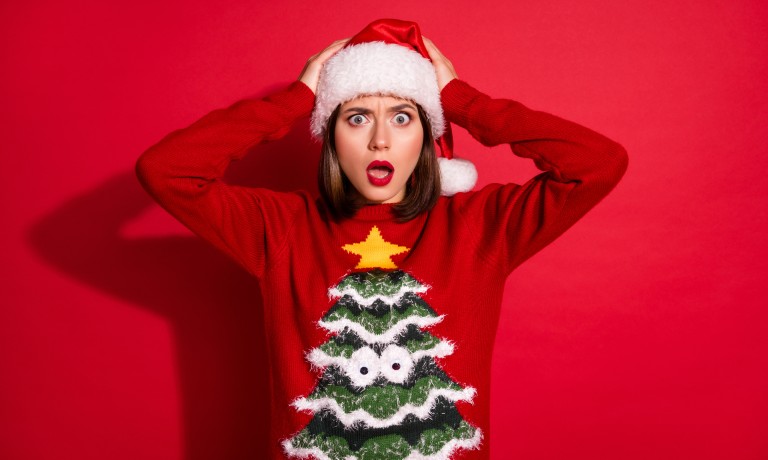 Four Ways Christmas Can Be Bad News for Businesses
Are you looking forward to a Merry Christmas or setting yourself up for a Merry Risk-mas?
The festive season isn't far away. Some people already have their decorations up and the much-anticipated high street retailer Christmas adverts are all over TV so now seems like a good time to address an important topic...
---
We're not trying to be Scrooges when we say that the period from December to January can create some significant problems for businesses of all types and sizes. And we're not just talking about whether or not your employees want to take part in Christmas Jumper Day.
Crimbo fan or not, the weeks before Christmas can be fun and an opportunity to switch off. But it can also bring with it several potential problems which could have the effect of turning an enjoyable time into a series of problems. Here are some of the challenges the festive season can create for even the most successful business…
Too many orders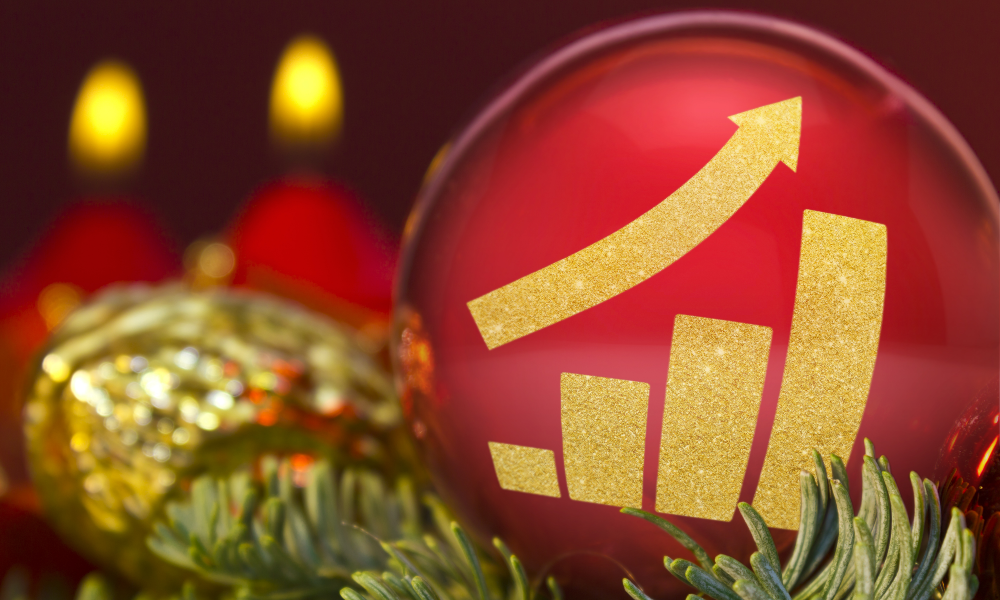 We know what you're thinking: how can too many orders possibly be a bad thing? Why would a high volume of demand for your products or services during the Christmas season ever be a reason to worry?
It may seem like a good problem to have but that dream can quickly turn into a nightmare when you're not ready to respond effectively. Because however organised you are, it's not always easy to predict the volume of business orders or when they will come in.
But there are ways to be prepared. Take a look at the support you've got in place over Christmas. Do you have enough employees ready to handle phone enquiries? Are there people in place ready to respond to customer calls about product availability or issues with delivery? What about online orders? Your e-commerce business may be automated, but do you give your customers the option to call you if they want to?
If you're not prepared in these kinds of ways, you could miss out on some serious festive spending as well as potentially damaging long-term customer relationships.
Too few staff
Christmas means holidays. We all need a break and that means relaxing over Yuletide. This is also true for your team. But if you're too free and easy with the annual leave sheets, you may end up hurting your business.
Having no employees on duty or just a skeleton staff in place may be fine for some types of companies. But for those in retail, hospitality, trades and many others, not having enough people around may leave them vulnerable over December. Plus, the unavoidable reality of seasonal colds and sniffles makes it important to make sure you have a few more employees available to allow for absences.
Slips, trips and other festive mishaps
| | |
| --- | --- |
| Christmas brings many things: great food, presents, merriment, accidents… As this list from the Royal Society for the Prevention of Accidents makes clear, the festive season can often be the one which ends in a trip to A&E. Sadly, these risks also affect workplaces. | |
Managers and employees alike are understandably more likely to be rather relaxed as the festive spirit starts to take over – which is where the hazards creep up. These could be small trips and falls due to a lack of attention or they could be more serious oversights in maintenance which could have a serious impact on your customers and business reputation.
And while it's great to bring temporary staff on board to deal with the Christmas rush and make sure your customers are supported, they may be less familiar with your processes and systems and create further risks for your business.
So, while it's tempting to see Christmas as a time to wind down and switch off, it's very important to stay vigilant and encourage your staff to do so too. Make sure you support your staff to work safely and they'll get to enjoy a more stress-free season – as will you!
The dreaded delay
| | |
| --- | --- |
| | Traditionally, Christmas is all about having fun. It's certainly important to take some time out within the business to celebrate the year's achievements, perhaps with a staff party. But all the tinsel and jollity and office present-giving plus the staff holidays can add up to a major problem for businesses: the dreaded delay. |

That delay is what happens when projects drag out - being completed very slowly or simply left unfinished. Staff absences can also disrupt the continuity of many projects, potentially leading to unhappy customers. What's the best way to deal with this unwanted seasonal fail?
The essential thing is to make sure you keep your customers updated at all times. Be aware that even over the holiday season, they'll be expecting to receive the product or service punctually – even more so if it's a Christmas gift they've ordered for someone!
As well as being proactive in updating customers by phone or email, be sure to have all the resources you need to respond effectively to customer enquiries. Whether they are just making a quick call about arranging their delivery or they want to ask you a technical question, a helpful and easily available response will be very welcome.
Let's not forget, Christmas can be a stressful time for many people for all sorts of reasons. By being supportive and available to your customers over this period, you're making their lives easier and probably also winning their loyalty well beyond Christmas with added consumer confidence.
Keep it jolly
We all want our businesses to be a bit like Santa – well-nourished, jolly and bringing joy to one and all! The festive season can be a hugely valuable time for many types of companies. While there are risks, there are many, many more opportunities. But making the most of those involves planning.
Because preparing for Christmas doesn't just mean getting your present list ticked off, stocking up the freezer and checking which classic films are on TV this year (The Muppet Christmas Carol, anyone?). Prepare your business properly over the next few weeks and the Christmas trading results you achieve will see you well beyond December and January.
So, if you want this festive season to be more "Ho Ho Ho" than "No No No", it's wise to get organised ahead of time. By keeping your customers updated and making sure you have the capacity in place to support them as the season gets going, you'll make their lives easier. That's a great result. Because happy customers are the gift every business wants – all year round.
Let's discuss how Answer4u can help make this Christmas a business success story...
Call us today on 0800 822 3344, fill in our online enquiry form
or email: webenquiry@answer-4u.com.
Comment and Get in Touch Below
Actionable business & marketing advice straight to your inbox