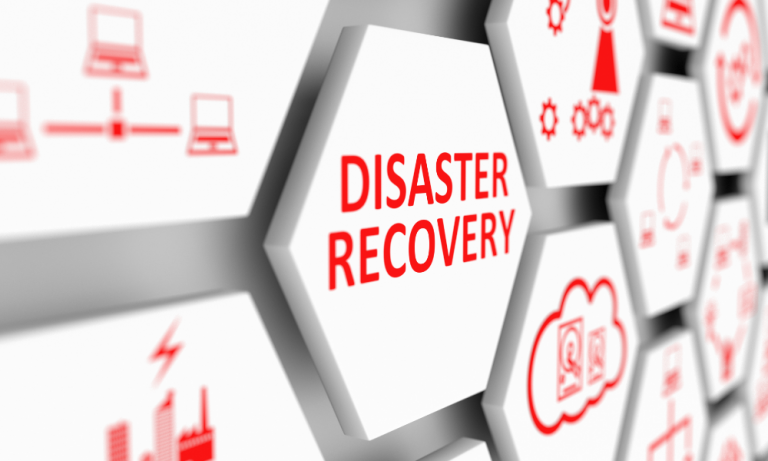 Using a Call Handling Service in Your Disaster Recovery Plans
Trust is undeniably one of the most important aspects of any business. Without client trust, your sales and bottom line will suffer.

One of the best ways to develop trust and customer loyalty is by being dependable and available for your clients at all times – even when the unexpected occurs.

Your clients depend on you to keep their information safe and provide them with consistent service, regardless of the circumstances. That's why it's important to have a plan B when disaster strikes.

Keep reading to learn, "What is business continuity?", and how to plan ahead to guarantee your customers receive seamless, uninterrupted service they come to depend on.
---
What is Business Continuity?
Before you can create a disaster recovery plan, you need to understand what business continuity is.
Business Continuity Management (BCM) is an organisation's ability to guarantee continuous operations, core functions, and primary services that aren't compromised by a disaster or unplanned incident.

Things like serious weather events or power failures can instantly pull the rug out from under your business. And where does that leave your customers?
They rely on you – and you should rely on business continuity when planning for disaster recovery.

But natural disasters aren't the only unplanned events that could throw a wrench in your business operations system. A mass exodus of employees, cyber attack, supply chain failure or communication issues are all potential hazards to prepare for.
Before You Start the Planning Process
When creating your business continuity plan, here are a few elements to consider.
Identify and Recognise Potential Threats
It's important to consider any and all threats to your daily operations. Creating a business continuity or crisis management plan is about planning for the unexpected. Avoid downplaying or overlooking threats you don't believe relate to your business. It's often the disasters you least expect that impact organisational resilience the most.

Depending on where your business is located, consider potential weather threats. If your region is in the danger zone for flooding for example then make sure your recovery strategies include steps for dealing with problems associated with these natural disasters.

Have you recently experienced a lot of staff turnover? It might be time to secure confidential information and update your cloud-based systems to protect against disgruntled employees.

There's nothing wrong with focusing most of your business continuity planning on the area's most relevant to your business as a whole – just avoid taking a one-sided approach.
Consider the Impact Each Disaster Will Have
Identifying potential threats and disasters is only one part of the business continuity puzzle.

The other piece includes determining how each disaster will affect your business and which aspects will get hit hardest. This is where Business Impact Analysis (BIA) becomes crucial.
A cyber attack will affect you on a digital level. You'll need to perform major damage control, figure out exactly where the attack originated, and recover any lost, confidential data. You may also need to take important steps to lessen client damages and repercussions after the event. Add to this the potential data breach fines that can now be levied under GDPR Legislation

Natural disasters can cause flooding, power outages, and other structural damages. Does your facility have a generator? Are your files stored safely and off the floor? Can you back-up data using a cloud-based system?

By predicting how a specific disaster will impact your business, you can create a more reliable business continuity plan.
Business Continuity Planning Explained
Now that you understand what business continuity is and why it's important, it's time to start the planning process. While planning starts at the top of most organisations (with CEO's, CIO's and similar senior level positions), plans should be implemented company-wide. All employees need to be aware and trained in disaster recovery plans and procedures.

IT (informational technology) plays a key role in business continuity as files and information must be backed up as quickly and securely as possible. Cloud-based technology makes it easy and convenient to safely back-up and store information, files, and documents in the event of a complete system failure. Care must be taken to ensure the security of cloud based storage however. Due diligence must be taken to ensure that any data is securely managed.
Your plan should also include measures to get your business back up and running in a set amount of time (or as soon as possible).

Another important part of the planning process is being transparent about human error and the potential dangers both your company and customers face. This means identifying the amount of data loss you're willing to incur.

While zero would be the ideal scenario, this isn't always possible. Set a goal and create your plan around it.

Your company also needs a communication system in place that gets critical information to those affected by the disaster in a timely fashion. Honesty is another vital element in offering impeccable customer service. Be upfront with clients about the situation and your plan to rectify it.


---
Steps in the Planning Process
Not sure where to start when creating your Business Continuity Plan (BCP) or worried that your current plan is out of date? The process can seem overwhelming, but it doesn't have to be.

Here are a few basic steps to get you started:
Step One: Business Impact Analysis
While every aspect of your business holds its own level of importance, now's the time to determine which information and functions matter most.

Sit down and determine what data your company can't live without. How long can your business feasibly be down without catastrophic consequences?

These figures are known as your 'Business Recovery Time Objective' and your 'Recovery Point Objective' and are the basis for the entire business continuity planning process.
Step Two: Risk Assessment
It's never easy to admit to our own flaws, but everyone has them and your business is no different. By identifying your company's potential points of failure and weaknesses, you can better prepare for a disaster.

For example, is your data system out of date? Do you use all the same passwords for every account? Or are you still using filing cabinets to store all your company and client information with no digital back-up?

Consider how your company operates on a daily basis and which aspects are at risk for a security breach or complete breakdown in the event something goes wrong.
Step Three: Risk Management
Now that you know which areas of your company are at greatest risk for damage you can work to protect them.

A few ways to do this include backing up your data in multiple locations, training all employees in network security and how to avoid cyberattacks, and staying up to date on trending threats to an organisation.
---
Dangers to Lookout For
When you think of disasters that might impact your daily operations, what comes to mind?

Weather? A power outage? Cybersecurity? Communications?

While these are some of the most common events, they aren't the only ones. Let's take a look at a few disasters your plan should cover:
Network and Database Disruptions
Does your business run solely using the internet? If you need a constant internet connection to efficiently serve your customers, this should be a top priority.

Invest in a high-speed internet service that offers 24/7 support and live chat services to get you back up and running as soon as possible. Remember, network disruptions can happen when using either third party companies or a local service, so be sure to cover all bases.

For an even greater business continuity assurance consider two separate internet provisions that are geographically separate in cabling. That way you have a backup in case of failure of one, and cables entering your building in two places recues risk of both becoming physically disrupted by building works nearby. This is a costly failsafe to put in place and to maintain constantly, when selecting outsourced partners it is worth finding out if they have this in place.
Are all your files and business functions performed using a specific database? Having IT experts on hand to troubleshoot errors in real-time will guarantee your customers receive continuous care and service. Whenever possible, hire an in-house team member to monitor your database services, cutting out the need for a middle-man.
Natural and Local Disasters
The truth remains that Mother Nature is unpredictable. Natural disasters can occur unexpectedly so it's important to be prepared. Avoid putting all of your eggs in one basket. Storing your information in several locations protects it in the event of a localized disaster like a flood or fire.

Disasters like these, as well as a local accident or other events, can also bring down your company's phone lines. Without direct lines of communication, how can your customers reach you?

Outsourcing your answering service and phone calls to an outside party provides a continuum of care for customers despite what's happening right outside your door.
Cyberattacks
The frequency of cyberattacks is growing at an alarming rate. And the scariest part is that cyberattacks don't discriminate. This means regardless of the type of business you have or its size, you're at risk.
This is another situation where backing up your data is essential. Not only should your data be securely stored in multiple locations but you should perform backups and updates regularly.

This helps protect your entire business from crumbling during a data breach.
Human Error
Accidents happen. Sometimes, things are out of our control. Your business continuity plan should allow for incidents of human error.
Regardless of how loyal, well-trained or experienced your employees are, they can accidentally cause a data breach or other vital errors in the blink of an eye.

Employees may also be ignorant of potential threats or disgruntled, with an axe to grind. Understanding the threats that might live within your company's infrastructure is an important part of disaster planning.
---
Risks of Not Planning Ahead
Still not convinced that your company needs a business continuity plan? Are you of the mind that it can't happen to you? Don't let ignorance compromise your business, reputation, or customers.

Here are just a few of the risks you face by not planning ahead:
Loss of Customers and Revenue
The biggest risk you face when you don't create a business continuity plan is losing everything you've worked so hard for.

We live in a society of instant gratification and entitlement. Most customers are accustomed to getting what they want, when they want it. They've relied on your fast and dependable service for years – and that means that even the smallest interruption in that service and your customers might fly the coop.

While you might have better luck holding onto loyal customers who value you and feel a sort of allegiance, prospective or new clients may not be so forgiving.
Legal Ramifications
If the disaster you experience includes compromising secure information, you could have a legal matter on your hands. Victims of a data breach could bring a litigation claim against your company for negligence.
Although they'll have a lot to prove and may not win in the end, it's still negative publicity and legal headaches that your company doesn't need.
Compromised Reputation
Speaking of negative publicity, once word gets out that your business failed to protect data or consistently experience downtimes in service, it's bound to damage your reputation.
If you want to stay ahead of competitors and continue to attract new and prospective clients, business continuity planning needs to be part of your long-term goals.
---
Protect Your Assets, Customers, and Reputation
Life is full of unpredictable events. Don't find yourself caught in a compromising situation that could have been prevented by simply asking the question, "What is business continuity and why does it matter?"
If you want to guarantee your clients have 24/7 access to helpful and knowledgeable employees, Answer4u can help.
Answer4u's Business Continuity Solution
Discover why your day to day business communications could be at risk and how our Business Critical Call Centre Services are the perfect solution.
Comment and Get in Touch Below
Actionable business & marketing advice straight to your inbox