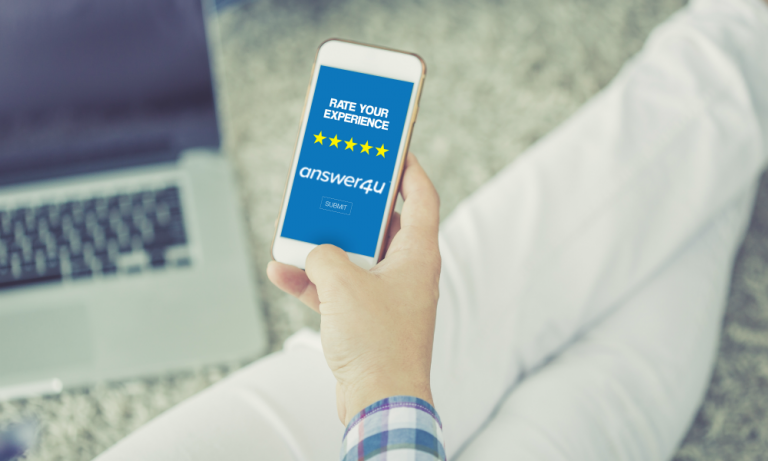 Why the Phone Matters in Customer Experience
Plenty of people talk about customer experience in business, but what exactly is it? Wikipedia defines it as "the product of an interaction between an organisation and a customer over the duration of their relationship." What a staid and factual way to describe something which is actually all about feelings! The clue is in the name after all.
Customer experience is about how you make your customer feel and how they (guess what?) experience your service. So, with customer experience being such a vital aspect of business, what role does the phone have to play in it?
Get Them Smiling
Business is all about the bottom-line, right? Well, not quite. If you overlook the warm and fuzzy side and just focus on the sell-sell-sell, you're likely to end up alienating your existing and potential customers.
We all know what it's like to feel sold to. Not many of us like the feeling (unless we're ready to make a purchase, of course!). Emotion plays a huge role in every buying decision we make and that emotional connection with your business is often created initially by a phone call.
It could be the phone call that connects you with an exciting new prospect. It might be the call a customer makes to you when they need to solve a problem. Or it could simply be a minor but niggling little question a customer wants to ask your sales team. Whatever type of phone call it is, there's no doubt that if it's managed smoothly and promptly, your customers are likely to be happier and more confident in coming back to you in the future.
Likewise, as we've mentioned before on our blog, if you're set up and ready to respond effectively to the emotional state of your customers, you're more likely to retain them. This kind of positive and reassuring customer experience can be achieved in even the briefest of phone calls, with the right preparation.
Build Relationships
Customer experience is a rather functional term for something hard to define but very vital – relationships. Great businesses are built on great relationships, whether it is the one to one rapport with a longstanding client or the trust someone has in a brand they know and love. This is where customer experience comes in.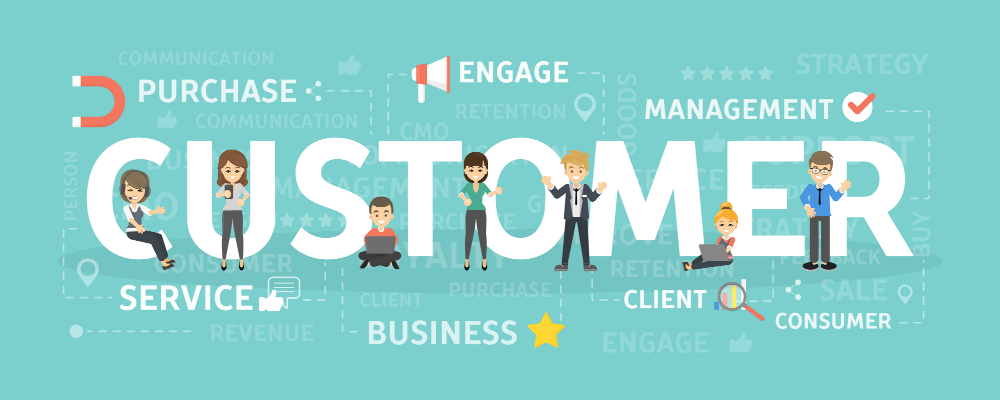 Do you make sure the people using your service feel comfortable at every stage of the process? If they have a negative experience, either when they're trying to call you or during the call itself, the customer experience, and the relationship, is undermined. The worrying thing is, unless you make sure phone calls are well managed as part of your overall customer experience, you might not even know what opportunities you're missing out on!
Negative customer experience could take place before you even get to meet that new prospect and find out how you can help them.
Stay on Side
Have you bought anything new recently? Then you'll probably agree that while making a purchase can be enjoyable, it can also be stressful. For your own business, worry and doubt could be created if your customer experience process is missing something and that could prevent you from making a great sale. This might be due to an issue like your website lacking the vital piece of information a person needs to make a buying decision.
It could be a new product isn't working properly and the customer needs one of the company's technicians to get in touch with them as soon as possible. Or it could be they just want to check payment terms with you before they give the nod on the fantastic new contract you've been waiting for.
The phone can play a big part in helping to support great customer service. It's all part of the kind of customer service which makes people feel like someone is there for them. Even if you have an e-commerce site, it makes good business sense to give your customers the option to use the phone to reach you, if they want.
As this article says, you can actively enhance customer experience simply by letting customers know that they are free to contact you by phone if they ever need to. It's a good point which proves that applying the power of the phone to boost customer service doesn't have to be complicated!
Keep It Fresh
While customer experience isn't necessarily complex, it pays not to be complacent about it. Because it works best when you keep it fresh. Great customer experience is increasingly about providing a positive experience in all aspects of a service or product. Just take a look at these customer experience trends as outlined on Forbes if you don't believe us.
People increasingly expect a personalised service. We want to feel valued by the companies we choose to spend our money with. It's just human nature!

Customers quite rightly have high standards and it's all too easy to go on Google and write a negative review after just one poor interaction. The experience your customers have on the phone is an important part of that.

It's a business risk to have a great website, excellent salespeople, a wonderful product and then force your customers to attempt to call you over and over again… Or make them leave a voicemail which never gets answered.
Essential to Business
Customer experience is probably not the first thing you think of in the day to day running of your business. That's true for most of us. We may wonder instead about why some customers stay customers and others choose to go elsewhere.
We may not specify customer experience as a priority, but we're doing so anyway when we think about how many times a customer got in touch with us and if they have negative or positive feedback for us. Because every single interaction your business has with a person is about customer experience. How does it make them feel? What's their sense of your service - not just the core of it, but at every stage?
The bottom line is: if you make people feel good (as well as meeting their expectations, of course), they'll keep coming back to your business. As we've seen, the phone is vital to this. Because it's all part of the experience your customers have of your service or product.
Whatever business you're in, it's a great move to make it easy for your customers to get in touch with you and to aim for every interaction to be a positive one. Because, when it comes to helping companies to see off the competition and stand out, great customer experience isn't a business extra. It's essential.
Like to know more about how the phone can help keep you and your customers happy?
View our blog post on Why a Call Handling Service is a Big Business Advantage!
Comment and Get in Touch Below
Actionable business & marketing advice straight to your inbox