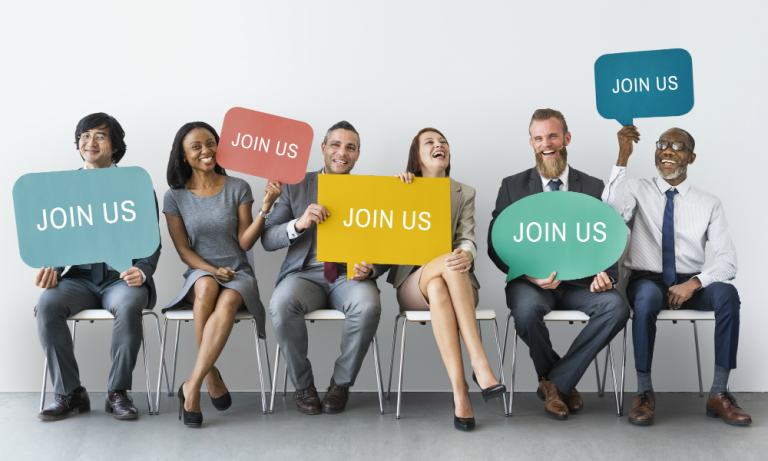 How to Create a Careers Section for Your Website
When putting together a careers section for your website, you could consider it a prelude to that part of a job interview when you ask the interviewee, "so, have you got any questions for us?".

At that point, the promising candidates that you'd really like to hire will usually ask about career progression, training and development, and company values. People who are looking to stay and grow with you – rather than those who are just looking for a job – are genuinely interested in issues like this.

A great careers section on your website will help answer some of their questions early on, and make sure that the individuals applying for your jobs have already considered whether your company is right for them.

It's important to remember that it's not just school leavers who are interested in careers – people can be looking for fresh starts or returning to the workplace at various times, and there's a lot of talent out there. Your careers section should therefore look at the working life of all your new starters, whatever stage of their personal life journey they're at when they're considering joining you.

Keep these key tips in mind and make your careers pages really work for you:
---
1. Let Your Staff Do the Talking

There's nothing better than real life examples to show potential employees what it's really like working for you. It's fairly easy to create employee stories to add to your website, so why not ask staff to talk about their journey with your company? Sainsbury's does this rather well, with a selection of staff talking about how they joined the company and how their career has progressed.

Check out the Wilkinson's site, where staff are talking to the camera, offering their thoughts on their careers and the company they work for in bite-sized clips.
---
2. Be Clear about Who and What You Are, and What You Stand For
Another great thing about the Wilkinson's website careers section is that they make it entirely obvious that you've found the right thing, they refer to the company by the name commonly used in the street, and their values are clear from the outset.

In fact, when you click through, you'll see that their values are the first area they look at. They're clearly working hard to attract applicants who will fit in with the ethos of the company.

Employers such as The FA have also chosen to make corporate social responsibility a key section of their careers site, underlining its importance to them.
Make sure your language and imagery also reflect what you are all about – if you are aiming to attract young people don't be tempted down the road of using informal, 'trendy' language; keep to a professional but light, friendly tone. The language you use here should reflect the language of your workplace.
---
3. Support Career Progression Within Your Company
We've already touched on how you can use real life examples of people talking about their career progression, with Sainsbury's as an example, but Wilko's stands out again by making it clear that career progression isn't an issue limited to its new starters – on its 'Latest vacancies' page there are separate links for people who want to join the company, and those who already work there. So your careers page can serve your existing staff too, and help them keep in touch with the opportunities available to them.

Wilko - Latest vacancies
---
4. Shout about Training and Other Benefits
Training and development are key to career progression, so it's important to include information about what people can expect. The Sainsbury's and Wilkinson's sites both cover this well, and the Siemen's careers site is also a good example of highlighting the different ways they will support people at all stages of their career, from NVQs and core learning to training for leaders and specialist programmes.
---

Staff benefits and incentives are also important for people considering their work/life balance over the longer term. Google highlights that the benefits it offers are more than just the basics, looking at how they support staff holistically with headings such as Support your loved ones', 'Live a healthy life', 'Give back', and 'Enjoy quality time'.
---

The Met Office also seems to do this well, with its 'Rewards and Benefits' section that covers learning and career development, equality and diversity, your lifestyle and flexible working, who we work with, our commitment to sustainability and your rewards.
---
5. Help People Put in the Best Application That They Can
People who are new to writing job applications, or who haven't done so for many years, may need a little help with what is actually a relatively specialised form of report writing. And let's face it, well written applications also make life easier for your recruiters. You can use your careers site to help with this, and a good example is the Lidl hints and tips section, which goes through how to write a CV and covering letter, and how to prepare for interviews.
---
Virgin Media includes details on the different stages of the recruitment process in each of their business areas so that applicants know what to expect. Its FAQs are also a great example of actually listing questions that people are likely to ask (like 'Why don't you give any feedback?'), rather than just taking the opportunity to repeat company messages.
---
6. Keep the Good Ones on the Hook
There may be some great people out there that you'd love to employ, but you just don't have the right roles available at the moment. You don't want to lose their interest, so why not have a job alerts service so people can register to find out when suitable vacancies come up. There are good examples from Oxfam, global resources company BHP, which highlights the job alerts function on its main careers page and the BBC, which also highlights its social media channels for people to follow.

Remember, while there are many great people out there, there are also lots of places they could work. Your careers pages don't need to be all-singing, all-dancing with many bells and whistles, but they do need to answer those traditional 'end of interview questions', which help the applicant decide whether you are right for them.
Comment and Get in Touch Below
Actionable business & marketing advice straight to your inbox