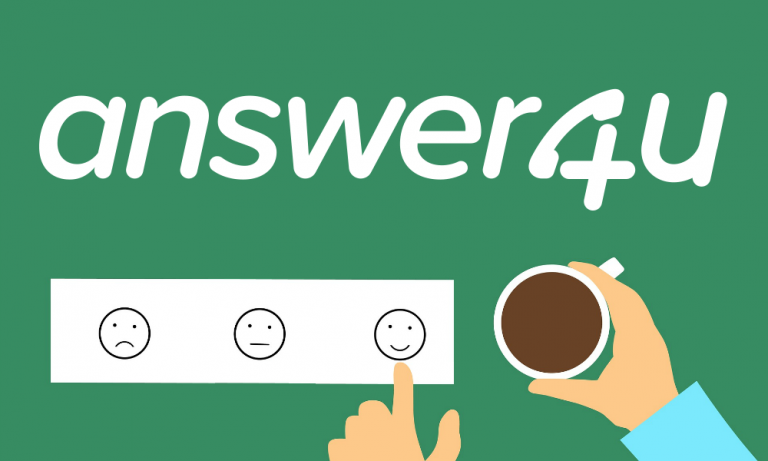 Why a Customer Service Help Desk Will Act as a Business Lifeline
David Chapman, Customer Service Director of Answer4u, considers what businesses and politicians can learn from each other when it comes to customer service...

Anyone who still thinks general elections are entirely about politics should take another look.

As with any situation in which people are given a choice, in a general election most of us will not just consider the current offer (i.e. the party manifesto); we'll also have a think about how people have delivered or behaved in the past.

To a certain extent then, any recent calls for a general election could be considered a little like a vote on customer service satisfaction, and whether a party's track record inspires our trust that they will act with the same care in the future.

So politicians and businesses face some of the same issues in their bid to attract and retain customers – or voters; the only difference is that businesses don't have a set timetable for winning or losing people's loyalty.
---
Switching Your Customers Off
There's plenty of evidence that poor customer service can cost business. Ofcom's Customer Satisfaction Tracker 2019 cited 'poor service' as the third biggest reasons for consumer dissatisfaction with their communications provider (value for money and reliability came first and second).

That's backed up by Which?, whose highlighted research from First Direct showing that inadequate service is costing companies over £7 billion a year in lost business. The research shows that while this is an issue for broadband and mobile providers, mirroring Ofcom's results, banks in particular are also missing out on over £2 billion from savers switching accounts due to negative customer service experiences.

So what makes for 'bad' customer service? Which? also asked people to rank their biggest 'bugbears' in order of the most irritating, and found that automated telephone systems topped the list. This was followed by (in order from most to least irritating): long queues; being passed around lots of people; handlers trying to sell unwanted products; annoying hold music; receiving a standard response to problems; lack of knowledge about products or services; having to wait for help or a response; rude staff; and staff talking to each other.

So the elements of 'bad' customer service relate to three main areas: infrastructure and processes, information and knowledge, and advisor behaviour.

There's no real reason for any of these to be an issue for a company that values its customers, but in another Which? survey, a massive 61 per cent of people said they had avoided a company because of its bad customer service reputation. Not many MPs will stay in post for long once they've seriously displeased their constituents either.
Infrastructure and Processes
With automated systems at the top of the list of customer service gripes, it's clear that most callers prefer a personal approach.

The way each company chooses to address this challenge will be an individual decision, and will need to take into account the predicted number of customer contacts, the type of requests, and the service's operating hours. Whenever your customers call they will expect the phone to be answered quickly and their query dealt with promptly, and they don't want to be held in a queue or leave a message.

Large companies can typically expect high levels of customer contacts and need to plan capacity accordingly. And remember that customer service isn't just about your help desk for people experiencing a problem – callers might want to make an appointment, ask a general question or order a brochure, and they'll expect the same level of service for each request.

All of these types of customer call can be handled in-house as long as you invest in the right telephony system, employ enough staff (with plans in place to cover peak times and staff sickness), and have effective call escalation procedures that are understood – and followed – by your call handlers.

Alternatively businesses can outsource to a professional telephone answering service like Answer4u. With a help desk support service offered alongside call-out solutions, media response and diary management services outsourcing can be a cost-effective and efficient option.

Using a competent and reliable external provider for part or all of the time can enable a business to offer a 24-hour service without the additional headache of keeping offices running night and day. It also removes any concern about providing service continuity in a crisis such as a flood or major staff sickness – the resilience of a company specifically set up to deliver these outsourced services guarantees your customer services will keep on running, no matter what internal problems you might be facing.
Information, Knowledge and Advisor Attitude
The measures used by Ofcom to rate the customer experience included the advisor's ability to understand issues and identify problems, whether they took questions and issues seriously, their courtesy and politeness, whether they did what they said they would do, whether they kept the customer informed throughout the process, and whether they logged query details so callers didn't have to repeat themselves.

That's because it's not good enough just to have a fully resourced customer services department; it needs to be staffed by excellent people who know what they're talking about and understand how to follow the right processes.

This means businesses need to focus on skills, attitudes and behaviours during the recruitment process and ensure those levels are maintained, ideally through ongoing training and call monitoring.
Key attributes for good customer service agents are confidence, politeness, professionalism and active listening. Key skills include paying attention to detail, ensuring data integrity by double-checking the information given, using their initiative, taking note of any special requirements, and understanding the information they are passing to the caller. A reputable external provider will give all its professional call handlers intensive initial training followed by ongoing support and remote monitoring.
MPs use similar skills, developing a wide knowledge of local issues and understanding and addressing the needs of individual constituents. That personal touch helps build trust and loyalty, as long as they also deliver what they say they will.
Managing Expectations
No matter how good your customer service advisors are, they should only promise what they know the company can deliver. Failing to deliver on a promise is far worse than simply not promising. After all, who gets more criticism than politicians and the recently announced resignation of Prime Minister Theresa May certainly highlights the folly of breaking promises made to the general public.
Lesson Learned?
One thing we can learn from Theresa May's recent Brexit experience is that you can be blamed for something even if it's not entirely your fault, so your customer service needs to extend beyond simply fixing problems.

Business leaders and politicians would all do well to remember the same thing – treat your customers with respect and listen to what they say. Do they think your customer service is up to scratch? If you don't even know what they think, finding out would be a good place to start.

Your customer service team – whether in-house or external – needs to be skilled and experienced, working to set guidance as to what they can and can't promise but still acting on their own initiative, and with a good understanding of your company and its products.

Customer service help desks are there to support customers, not to make your own life easier. A customer help desk can make or break a business; get the right one in place and it can be a lifeline.

To find out more about Answer4u's Customer Help Desk Solutions:
Call us today on 0800 822 3344, fill in our online enquiry form or email webenquiry@answer-4u.com.
Comment and Get in Touch Below
Actionable business & marketing advice straight to your inbox