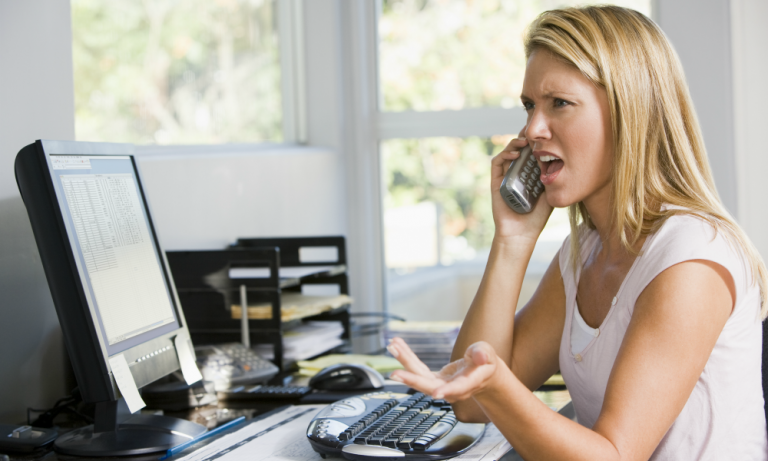 How to Stop Nuisance Phone Calls and Cold Calling
How Did Nuisance Phone Calls and Cold Calling Become Such a Problem and Why Aren't They Being Stopped?
This article will explain:
How and why nuisance phone calls have become such a problem
What not to do when dealing with nuisance calls
What you should do to deal with nuisance calls
This article is helpful to:
Homeowners
Business owners
---
It is illegal for UK firms to call you without permission.
Despite this fact, a study shows that seven in 10 UK adults received unsolicited marketing calls – That's calls that the homeowner has never given the companies making the calls permission to make.
These calls can take the form of accident or PPI claims, 'market research' calls attempting to sell a product or service (known as 'sugging') or silent calls (when a call centre doesn't have enough staff to man their automated calls).
Why do they bother? Fact is, for a lot of companies you are merely a potential lead that could be worth thousands of pounds to them. The advancements in technology has made it easier than ever to automate this process making it big business… unfortunately for us!
For a lot of Britons, nuisance phone calls are more serious than a simple day to day annoyance. According to a study, almost 8.8 million British adults find unsolicited phone calls stressful or a cause of anxiety.
In some extreme cases, constant high pressure sales calls and automated messages has driven some people to depression and even death. This is especially true of the more vulnerable members of society such as the elderly.
Cold callers target small businesses too
It's not just the Great British homeowners who are affected by this spike in nuisance ringing; our businesses are being plagued by them too.
Some UK SME's are being targeted by as much as 30 cold calls per day! This is a huge drain on time, distracting businesses from doing their job and wasting thousands of pounds in the process.
Studies show that this trend of harassing homeowners and businesses only looks to continue as proposed fines and clampdowns by the government merely get side-stepped or ignored.
So what can be done to protect yourself against these aggressive cold calling companies? Firstly, let's take a look at what you shouldn't do:
---
What you shouldn't do with nuisance phone calls
Give away any financial information
Regardless of whether or not the caller claims to be from a company that you respect, you should never give away personal or financial information over the phone. A legitimate company will never ask for such information via the telephone without you prompting them in any way.
Lose your temper
By no means should you be a push over. Be strong, firm and simply hang up if they refuse to end the call. However, losing your temper and/or threating the person on the other end of the line not only exacerbates your stress levels, it also give them ammunition to defend themselves if you eventually report them.
Call back numbers that you don't recognise
Many nuisance phone call firms will only ring for a few seconds or leave an open ended voicemail in the hope that you will call them back. As you'd expect, the number they want you to call back on will often be charged at a high rate.
Copy this man
Leeds businessman, Lee Beaumont, set up his own personal 0871 phone number for just £10 and started charging the cold callers 10p for every minute they were bothering him. From then on, Lee was no longer aggrieved by the calls and instead used techniques to keep the pesky nuisance callers on the line as long as possible.

As ingenious a revenge strategy as this is, it's not recommended that you follow in his footsteps as premium numbers require a transparent warning. Without explicitly making organisations aware, you are breaking the law and could find yourself on the end of a hefty fine.
---
What you should do with nuisance phone calls
Register with the Telephone Preference Service (TPS)
The TPS is the UK's official opt out register where you can record your preference to not receive unsolicited sales or marketing calls. Once you have registered, which is free to do so, then it is illegal for any organisation to contact you with marketing or sales calls without your consent.

For organisations that regard you as an existing customer and those that are conducting genuine market research, these rules do not apply.

The TPS doesn't have the power to enforce the law directly but if you are registered and you're still receiving unwanted calls, you can make a complaint and they will investigate. The TPS will then send any given genuine complaint to the Information Commissioner's Office (ICO). The ICO are a UK independent authority set up to uphold information rights in the public interest and have the ability to take the appropriate action against repeat offenders.

But beware! With any great free service comes those looking to exploit it. If you ever receive a call from someone claiming to be a representative of the TPS and asking for payment, then refuse; it's a scam as the TPS is always free of charge. You can register a phone number(s) with the TPS by calling 0345 070 0707 or by visiting their website and completing an online registration process
Look for opt-in/out check boxes in online forms and documents
They may often be hidden away in the small print at the end of an online checkout form or within a document, but every transaction of personal details online should give the option of opting in or out to future promotional material or calls.

Every email from an organisation should feature an unsubscribe option and every SMS marketing campaign should be ended when you reply with the word 'STOP'.
Consider call blocking technology
All call blocking technology will allow you to screen calls (caller display), but be aware that whilst some come pre-installed in the phone system, some systems are merely compatible and the blocking technology must be bought separately.
Pro tip: If the number that shows up on your caller display is from an 090 number, contact the Phone-paid Services Authority; they regulate products or services that charge the user.
If you don't have the technology to hand, then you can use the old fashioned trick of dialling 1471 after the call to find out their number.
Actually ask the organisations to stop calling
It sounds like common sense but companies are legally obliged to stop calling you if you explicitly request them to. Many homeowners and even business owners don't realise this.
Ask your phone company to make your number ex-directory
Some call providers, such as BT, allow you to add them to their ex-directory service which removes your number from the phonebook, directory enquiries and their online directory. These options are also almost always free.
Try your networks Call Blocking Solutions
Almost all phone package providers will offer some form of call management solution but these can be somewhat limited in available features.
However, as of January 2017 BT customers can take advantage of the more powerful BT Call Protect service which works in three ways:
BT blacklist: Numbers identified as nuisance callers by BT's experts are added to a BT blacklist and sent automatically to your junk voicemail.


Personal blacklist: If you get an unwanted call you can quickly add it to your Personal blacklist. All future calls from that number will be sent to your junk voicemail.


Individual call types: Send calls from specific categories (such as withheld or international) straight to your junk voicemail.
This service is currently FREE so is well worth the effort to sign up for the saved time and reduced stress it will provide.
Block international numbers
Again, you will need to do this through your phone operator and it could potentially cost you. Of course, this option is not applicable for people who regularly receive calls from friends, family or colleagues from abroad.
Block their number directly (smartphones)
The majority of today's IOS and Android smartphones have a really handy block function that can be easily accessed on a contact or recent caller's profile. You may have to do a little research on how this is achieved for your particular make and model of phone but they are all very similar and easy to implement.

Why bother with anything else then? Well, this technique relies on you manually blocking each and every nuisance call. It also doesn't allow you to block anonymous calls.
Free Reverse Phone Look-up Directories like 'Who called me?' allow you to enter a telephone number and read what other users have said about the caller. They also tend to provide details such as cost, location, harassment level and more.

Alternatively, you can directly 'Google' the number and the search results will usually give you a good idea of the callers' intentions.
Businesses should invest in a Telephone Answering Service
A Telephone Answering Service is your company's first line of contact and will vet each and every phone call that you receive. There is a range of other benefits to startups, SME's and larger companies from employing an answering service, like brand image for example.

However, having real people answering every single one of your calls, rather than an automated system, is the most efficient way to weed out nuisance phone calls. This allows you to receive only the calls that matter and spend your precious time on callers who deserve it.
---
Would you like to learn more?
Comment and Get in Touch Below
Actionable business & marketing advice straight to your inbox