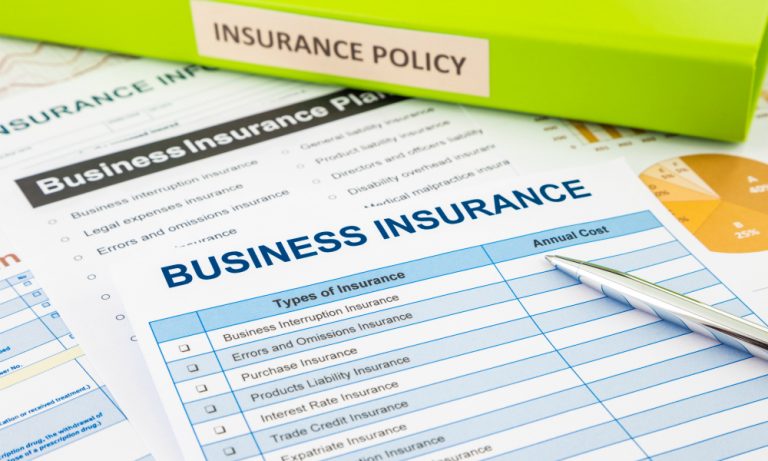 How Insurance Protects Your Business Against the Unexpected
It might not be quite as much fun as picking out new office chairs, or building your website, but getting your insurance right is a key part of having a successful and sustainable business.
Whether you are just starting out or have been running your business for years, insurance is an absolute necessity.
Your clients might also be keen to know you are insured before handing over work and contracts and being able to say that you are might just give you that important competitive advantage.
But it's not just about choosing the right policies. You'll need to avoid being under insured or over insured and it can be difficult to know exactly what cover you need.
You'll need to consider the 'outgoings' column as well. Ask yourself if you will be able to afford the premiums every month even in leaner times as a break in payments may mean you are not covered. Affordable, appropriate insurance is the goal.
The market is flooded with options and the Federation of Small Businesses offers some great guidance on how to navigate the often daunting range of choices available.
Business insurance – the essentials
The insurance policies you need depend on what you do and how you do it, although there are some 'must haves'.


If you employ staff, even on a casual basis, having employers' liability cover is a legal requirement.
Other policies may be demanded by certain regulatory bodies and, of course, any business vehicles you run must be covered. Solicitors, accountants and healthcare professionals are also required to have professional indemnity insurance.
Employer's liability cover
Health and safety should always be a priority for any business of cause but are you aware that as soon as you employ someone, whether it's full time, part time or on a casual basis, you'll need employer's liability insurance? Compare the Market's Business Hub reports that owners can be fined up to £2,500 a day for not having a policy in place – an excellent reason to get cover sorted!
Employer's liability cover protects you against employee claims for work-related illnesses or injuries. Like all types of insurance, it's not something you'll ever want to have to claim. However, should the worst happen then you, as an employer, could be held responsible and be ordered to pay compensation for the damages suffered by your employees. Providing you have the right cover (most employers are required to have at least £5m liability cover) then the insurance can pay for these costs and for any legal costs you might incur.
Only businesses that employ close family members and nobody else are exempt from having to have employer's liability cover (provided they are incorporated as limited companies) but in reality, it's on the must-have list.
Other liability insurance
While having public liability cover isn't legally required, it needs to be considered seriously. It can protect you if a member of the public makes a claim against you for injury or damage to property as a result of your business.
If your line of work involves members of the public – and that includes your clients – entering or using your premises (in legal terms if you 'operate in public') then public liability insurance covers you and you'll need a suitable policy in place.
Other liability insurances to think about include product liability insurance, which can provide protection should one of your products cause an issue or injury, and professional indemnity insurance, which can cover compensating your clients or customers if your professional advice has caused them to lose money.
Protection insurance
Being able to look after your employees should anything happen to them is an important part of being a responsible business and offering life insurance and critical illness cover is a popular employee perk.
Group life insurance schemes can be tax efficient and, with an average cost of around £100 per employee per year, they can be cost efficient, too. More importantly, you may feel that being able to provide a lump sum to an employee's family should the worst happen is the right thing to do.
Other possible benefits to employees include income protection insurance, which can pay a regular sum if someone cannot work because they have had an accident or are sick.
Vehicle insurance
Vehicle insurance is a legal requirement if you run and own vehicles for business travel and that includes using vans, lorries and cars to deliver products or pick up raw materials.
Things get a little more complicated if your employees drive their own vehicles for work purposes. As a business owner, it's your duty of care to ensure they have the right level of insurance.
A number of companies have fallen foul of these rules, which cover the so-called 'grey fleet' of cars, but you can avoid the pitfalls with this useful guide from The Royal Society for the Prevention of Accidents (RoSPA). Commercial breakdown cover may also be of benefit for those that use vehicles on a regular basis for their business.
Business interruption insurance
This is a policy which will enable you to carry on trading should disaster strike. If a fire ravages your premises, then business interruption insurance can cover other non-buildings related losses if you are forced to cease trading for a period of time.
That means it could replace loss of income / lost profits, pay for any increased fixed costs or costs which might be incurred by using an outside agency to help you continue to do business.
Thinking about how you could respond to calls or emails at times of crisis is an important part of any business planning. Having an agency onboarded and ready to help at short notice is a great plan A and they may also be able to provide added value to you now, such as 24/7 or out-of-hours cover.
Property insurance
Your physical stock and building are vital parts of your business. It's not a legal requirement to have business property insurance but would you be able to carry on if your premises or goods were damaged by a burst pipe, flooding or building subsidence or if you had a major break-in?
With adequate property and stock insurance you'll be able to carry on trading while your building is repaired and, coupled with business interruption cover, it can offer peace of mind, knowing that you are ready for anything.
Cyber insurance
The cyber risks associated with digital communications and data storage affect all businesses large and small and the need to protect your digital assets is only going to grow. Cyber insurance provides security breach protection against cyber-attacks, data breaches and computer virus issues, all of which could instantly disable your business. Some insurers will also offer data protection and anti-cyber-attack advice as part of your policy.
How to buy
Using an accredited broker regulated by the financial conduct authority and getting sound financial advice is a great place to start your insurance journey and plot your path around the pitfalls.

Insurance policies are normally bought as a package and having all your cover with one provider might be financially prudent. Keep an eye on renewal dates too, as this will be the best chance to change your cover without incurring any potential exit fees. And don't forget to ask about the no claims discounts that are available.
Be aware not to get too carried away by the sales pitch, however. Try and make sure you know what insurance policies you need and what level of cover you want before picking up the phone. The Money Advice Service provides some great guidance on when and how to choose a broker.
Just as you would when reviewing your own private car insurance quote, shop around for the best broker or policy that suits your requirements if you decide to go it alone. Third party fire and theft insurance may be ok for your private vehicle but in the business world, cheaper insurance isn't always better insurance.
Achieving peace of mind
Put the kettle on and take some time out to consider your business insurance needs. Ultimately, insurance is about keeping you and your customers protected against the unexpected. Get it right and you'll be able to focus on doing what you do best, growing your business.
Comment and Get in Touch Below
Actionable business & marketing advice straight to your inbox