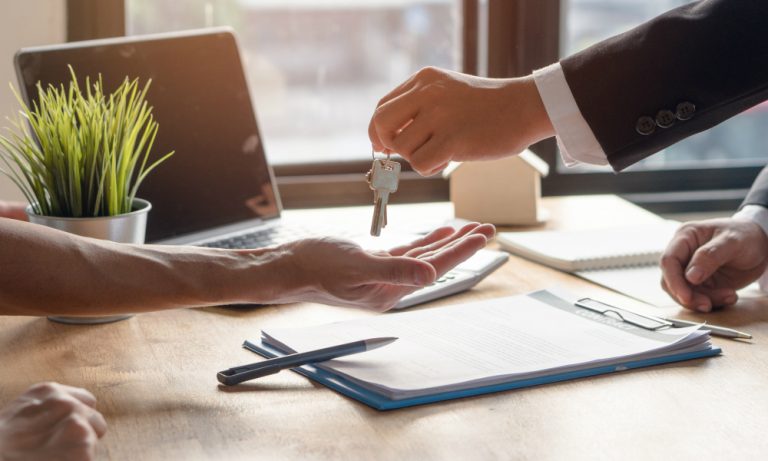 Buying a Business Property – Is It Right for You?
You've taken the plunge and launched your own business. You've got the IT and infrastructure all set up, you're taking people on and building up your reputation and the contracts are flying in. Or perhaps you've been established for many years and now you're ready to grow and develop your business further. However long you've been in business, once you've got the basics in hand, the next big step you might consider is buying a business property.
Most businesses in the UK are run from rented premises and office spaces. It's a great choice, especially if you are still finding your business feet. Renting is often cheaper than buying and it won't tie up all your capital in physical bricks and mortar.
But if you rent, of course, the building isn't yours. You may not be able to change the décor or the layout to suit your needs, and your lease agreement may include restrictions on when or how you do business. It's an old adage, but investing in property is still, even in these uncertain times, a relatively safe bet, so it could add real value to your business in years to come.
As with every business decision, there's plenty to think about and there are plenty of pros and cons to weigh up before you sign on the dotted line to buy a property.
Can you afford to do it?

This is the big question you'll need to ask yourself and your accountant – as a business, can you afford to buy your own commercial premises? Sit down and take a deep dive into your fiscal present and fiscal future. If you have enough equity to buy a place outright then the decision might be easier than if you'll need to take on a commercial mortgage and all the paperwork and complications that go with it.
Bear in mind that there are different types of commercial mortgages and, as reported in The Financial Times, getting your commercial mortgage wrong can have huge financial implications, so using a trusted broker that's regulated by the financial conduct authority when you find a commercial property for sale you like could be a sensible option. The National Association of Commercial Finance Brokers (NACFB) offers a useful guide.
The overriding factor for lenders when they consider whether you are right for a commercial mortgage is risk – will you be able to meet the terms over the length of the mortgage, and is your business a good ongoing concern with a bright long term future?
It's a useful question to ask yourself as a business owner, too. We'll assume you are happy and entirely confident with taking on the risk, especially if your business has leaner months financially when any mortgage payments may be a little harder to bear. It's vital that you have a budget in mind with a spending ceiling firmly in place taking into account any potential interest rate increases.
Don't forget the other costs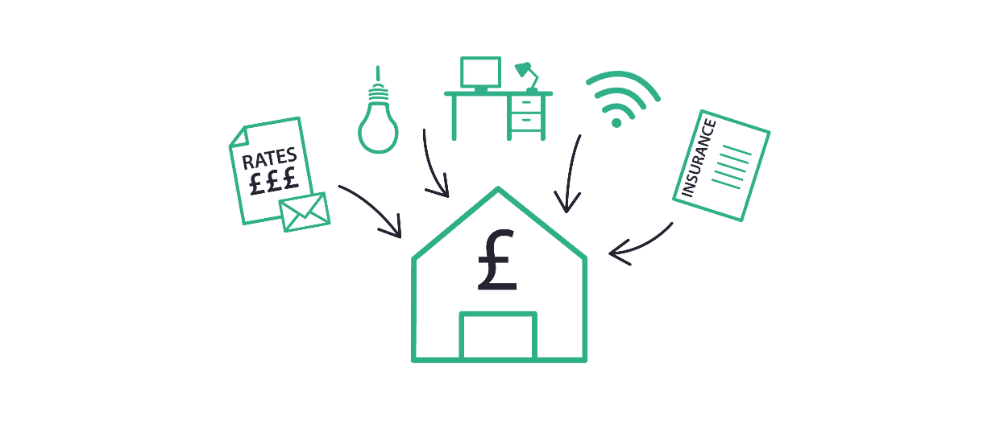 Of course, it's not just the purchase cost that will have your mind whirring on the commute home. There are plenty of boxes to tick and extra costs to consider before you can move the first desks in.
Ergonomics need to be considered early in the process. We've all seen plenty of offices that have been outgrown by the companies using them; make sure your new business premises are future-proofed and able to match your ambitions and plans. Your choices here will affect the cost of the furniture and fittings you need to buy.
If you're hoping to develop the interior or change the exterior remember you may need to apply – and pay – for planning consent before you can get the work done.
You've probably already got contents and public liability insurance, but as a property owner, you may need to review your policies and you'll need to think about adding buildings insurance. Depending on your business, it may also be worth taking out additional insurance policies to cover other eventualities. In fact, Forbes says that for small businesses, there are 13 must-have insurance policies including general liability insurance.
Moving to larger premises can also bring an increase in ongoing heating and utility costs, and remember to factor in business rates too. The gov.uk business rates calculator is a useful tool for estimating rates.
Managing disruption during the move

Any office move will cause some disruption to your normal day to day business, however well planned it is. Your internet and phone lines will need to be disconnected and it can take time to get back to your normal level of service once you are in your new premises.
Ensuring your customers don't notice the disruption is a key part of a successful relocation, so make sure you plan ahead to minimise any interruption to your normal service as far as possible. One option is to outsource essential customer-facing aspects such as answering incoming calls or emails to an expert agency so that continuous cover is provided before, during and perhaps for some time after your move, to give your teams chance to settle into their new home.
Your chosen agency may also be able to provide added value such as 24/7 or out-of-hours cover.

Putting your people first
The Government's Advisory, Conciliation and Arbitration Service (ACAS) says careful management of your relocation can help you retain key staff and involving your people in the process early on can help keep them on board and engaged with your plans.
Whatever you decide to do, good internal communications are key. Plan ahead, and once any move or change starts to take shape, let everyone know the why, where and when.
Is it right for you?

There's a great deal to think about, but there are potentially plenty of benefits, too. If you choose well, your owned business property has every chance of increasing in value over the years. It will be a stable and important business asset – yours to keep and stay in for as long as you need.
When you own a property you can change the building to suit your needs as your business grows and flourishes, and you may also be able to rent out some of it to provide additional income.
You may find that over time, multiple moves are needed to keep pace with your business across its lifespan. On average companies stay in a building for seven years, so experience gleaned from your first move will be invaluable.
Before making any decision, draw up your own list of pros and cons for your specific business situation. The list below may be a helpful place to start. Good luck – whatever you decide to do.
Key points to think about:
Can you afford it/how much more a will it cost you each month?
What do you need from any new premises/why is your current place not working for you?
Location, location, location – do you rely on customer footfall? Will your clients and customer be able to get to you easily? Will your staff be able to get into work?
Impact of the move – will your business be able to cope if it is offline and possibly unable to respond to customers while you settle in?
Be future proof – don't just think about the now; make sure any new office will be fit for purpose as your business grows.
Don't forget that UK limited companies have to pay corporation tax on the profit it makes from selling company assets which include land and property
Comment and Get in Touch Below
Actionable business & marketing advice straight to your inbox