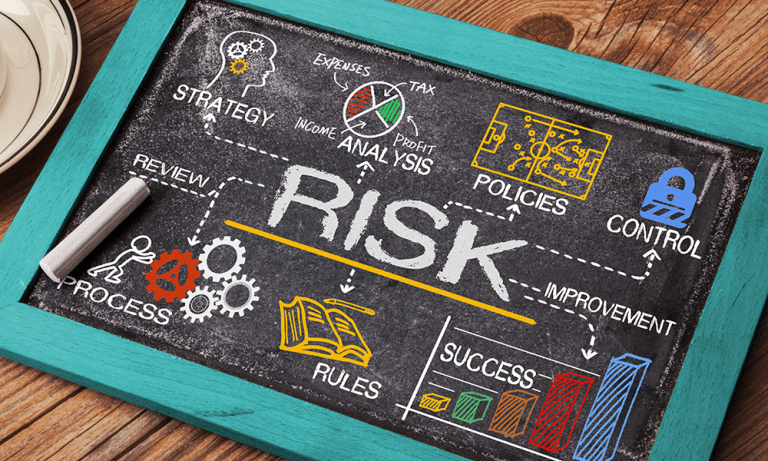 Supply Chain Risk Management – We're All in This Together
Just as no man is an island, no business exists in a vacuum. We all rely on others to a greater or lesser extent to help us do whatever it is we need to do.
In business, there is often a direct supply chain of those we buy and sell our products from and to, but there are also those people we rely on to keep our operations running.
For example, a manufacturer is usually reliant on a supplier for the raw materials they need to produce their product and on a customer who will buy those products from them. However, they also rely on transport, power and staff to maintain business continuity. So while company owners and supply chain managers can be in control of their own operations to a certain extent, when there's a supply chain disruption there can be a massive impact.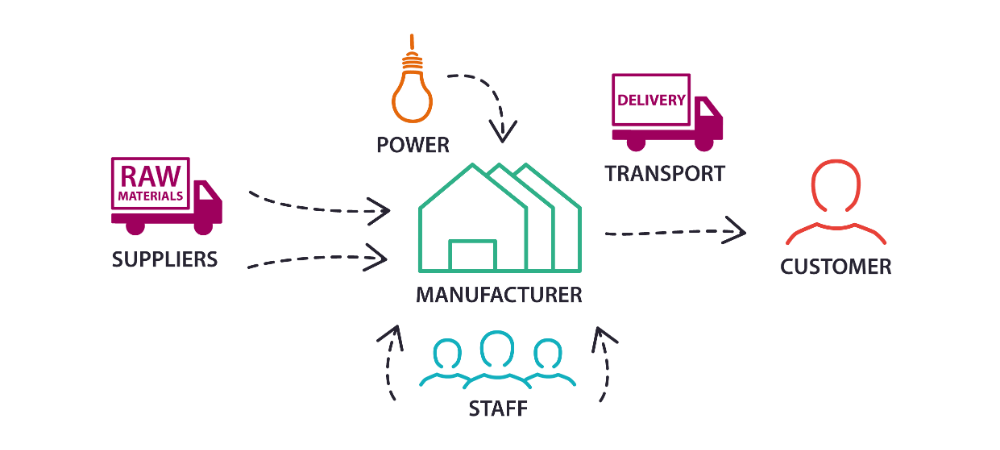 We saw an example of the supply chain risk concept rearing its head in early 2018 with the collapse of the construction giant Carillion. According to Strategic Risk, when the company went under some 30,000 suppliers and subcontractors were owed roughly £2 billion. The SMEs in Carillion's supply chain were unlikely to get paid for products or services they had already delivered – and may have had difficulty paying their own suppliers as a result.
Brexit fears put a spanner in the works
The uncertainty around Brexit and the possibility of a 'no deal' exit have thrown up some interesting supply chain issues particularly in the food industry. A fear of delays at the border that could affect the import and availability of raw ingredients has reportedly led to the UK running out of storage space as businesses look to avoid supply risks by rushing to stockpile their goods.
In November 2018, the BBC visited a Cardiff-based cold storage firm which said it had already run out of room at one site, had rented extra space in Newport, Bristol and Staffordshire, had bought premises in Merthyr Tydfil and was building a large new facility to cope with increased demand. But even with this extra capacity the company was having to turn customers away due to a lack of space.
And who would have thought that a 'no deal' Brexit could lead to problems with chicken? Another briefing from the BBC says that, because us Brits aren't so keen on it, we export 70 per cent of dark chicken meat products to the EU. In the worst case scenario, if that meat can't make it to its usual customers and we have no cold storage available, we'll face an issue with the amount of incineration capacity available to deal with the 'leftovers'. In addition, if suppliers can't sell the dark meat, they may have to put up prices for breast meat for UK consumers to make up the shortfall.
A breakdown in connections can be a financial risk
The UK's rail industry managed to demonstrate two ways in which we all rely on each other during 2018. When a new timetable was introduced during the summer months, it relied on the different train operators working together to coordinate their services, ensuring trains were in the right place at the right time to run specific journeys and so on, and somehow it all went belly up, with some operators having to cancel vast numbers of trains with a massive knock-on effect.
Sadly, the problems they experienced demonstrated once again the integral part they all play in the supply chain continuity for many businesses – the task of getting people to work. By the start of December, one train company, Govia Thameslink Railway (GTR), had already processed compensation claims for 68,000 season ticket-holders, and extended the deadline for claims.
December 2018 also saw a massive problem for mobile phone provider O2, where an issue with a third party supplier (reportedly Ericsson) wiped out the data functionality on its phones for several hours for more than 30 million customers in the UK.
This led to reports of people being unable to send and receive work emails, access online maps to find their way to clients or, in the case of some taxi drivers, receive information on the jobs available. While the suggested answers may seem simple – such as find and use wifi – this problem had a big impact on personal and business lives for those affected.
Protecting ourselves from the chain reaction
While businesses are always urged to conduct risk analysis and plan for the unexpected, the difficulty comes in knowing what the unexpected might consist of. Or as Donald Rumsfeld, US Secretary of Defence put it a little clumsily in 2002, "there are known unknowns; that is to say we know there are some things we do not know. But there are also unknown unknowns – the ones we don't know we don't know." Basically, there might be problems on the horizon we don't even know might be coming.
All businesses can take steps to protect themselves against risks they face due to the actions or inactions of others, not by avoiding them altogether but by mitigating against their effects if they do come to pass.
A piece on the Forbes website describes the five main supply chain risks (as outlined by Procurement Leaders global intelligence network) as price (inflation and volatility), quality, delivery, legal (e.g. when a supplier does something illegal and a company finds itself responsible) and reputational risk.



Key to managing risks of this nature is forward planning – for example asking suppliers to implement quality control procedures if they haven't already; having contingency plans in place, especially when operating just-in-time models; ensuring your own staff and your suppliers are aware of and comply with any relevant legislation; and ensuring your business has high ethical standards and values that you live up to.
In addition, workforce planning can come into play: if your staff can't make it to work, can they do their jobs from home? If not, have you considered putting measures in place that will allow them to do so if needed? For example, is your IT network available remotely? Can people hold meetings over Skype or other means?
If your staff have mobile phones and the network goes down, do you have a plan in place to switch to another network – or even divert all your calls to a call handling centre that can step in and not only deal with the practical side of taking calls but also ensure that ongoing engagement with your customers and suppliers prevents an issue becoming a crisis?
Supply chain risk management - Planning for the worst together
We are all in this together, which is why it makes sense for companies to look at all their risks, including those linked to other businesses, and discuss with them the supply chain resilience procedures they can implement together if something goes wrong. And if you may need to add alternatives to your supply chain – such as lining up providers to outsource services to in the case of a failure in internal provision – it's wise to plan ahead and make provisions now rather than trying to fix issues on the fly, in the midst of a crisis.
Comment and Get in Touch Below
Actionable business & marketing advice straight to your inbox