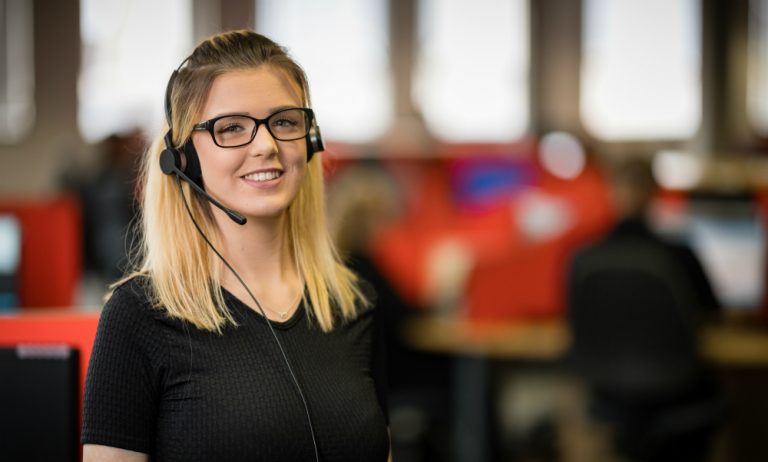 Property Management Telephone Answering Services for Estate Agencies
Even though we live in an increasingly digital world, a telephone answering service plays an essential role in customer relations – not only for signing up new clients and generating new business, but also providing them with the best level of customer care. In this post we will take a look at how important it is for property and estate agent services to have someone ready to answer incoming calls and talk to their clients, no matter the time of day.

Quick Sales and Urgent Enquiries
People looking to sell their properties quickly may have issues that need to be resolved urgently. When trying to complete a sale there are several things that need ironing out along the way, from the initial valuation, accepting an offer, negotiating and exchanging contracts to finally moving out and completion.
Providing a 24-hour telephone customer service will make it possible for there to be constant communication between clients and estate agencies. This means all issues can be discussed and action taken quickly, making the process of buying and selling properties as smooth as possible.
It will also be beneficial for customers' peace of mind as they can call at any time, 7 days a week. If they wake up in the middle of the night worrying about something and need to make an emergency call, they can contact the call handling service for reassurance or to have something clarified to them. This will be especially useful for people who find themselves in urgent situations such as repossession, or who have to deal with issues against a tight deadline.

Convenient for Office Workers
Although people nowadays work in a range of jobs with different schedules and starting and finishing times, a large percentage of the workforce is still employed to work a traditional "9 to 5" timetable. Providing them a telephone number they can use 24 hours a day means that buyers and sellers can contact an estate agents call centre whenever they want, and not just in office hours when they may not have enough time to make a phone call.
So instead of having to sneak away from their desks to make a rushed phone call, people can now call from the comfort of their own home, without the worry of having to abruptly finish their phone call.

Estate Agencies Avoid Lost Sales
Providing this type of continuous customer care is not only valuable for clients but for companies too. If a prospective buyer is looking to complete within a short timeframe and is unable to get through during the day, they may decide to choose another estate agent who can meet their needs. This will ultimately result in loss of business and potentially damage an agents reputation.
If, however, the estate agency provided round-the-clock telephone customer service, interested buyers would have the option of calling back later that evening or night to make their enquiry, which may later turn into a sale.

Live chat
In addition to a 24-hour call answering service, online chat support is another feature that can help property service companies offer the highest possible level of customer service. Like phone answering services, online live chat can be provided 24/7, for round-the-clock customer service with all of the benefits mentioned above.
Providing virtual receptionist customer care accommodates those prospective buyers and sellers who, for whatever reason, are unable to make a phone call. It also caters for any customers who may feel more comfortable making a discreet and private enquiry via live chat rather than doing so over the phone.
Ruban Selvanayagam and James Durr are co-founders of the hybrid estate agency Property Solvers that offers express estate agency services across the UK.


Comment and Get in Touch Below
Actionable business & marketing advice straight to your inbox