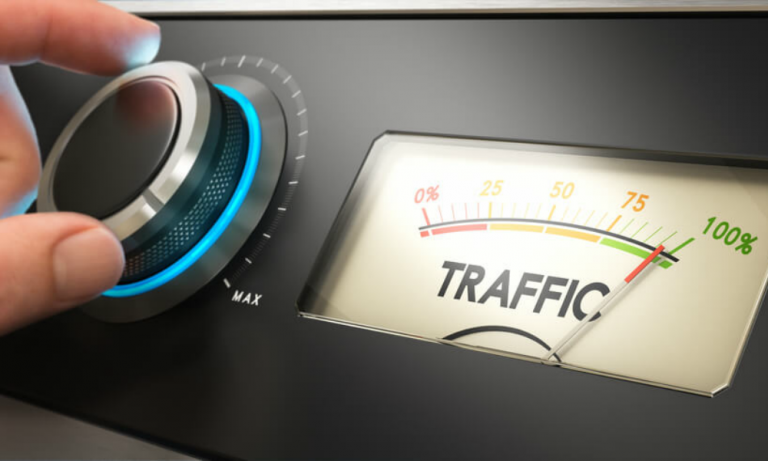 4 Blog Boosting Ideas to Keep Your Traffic Growing
It's common knowledge that a well-kept blog will do great things for your business and website. As we've outlined before, fresh content on your site is the best reason to drive new leads. Content is most often housed on your blog, so make it a priority.
That being said, it can sometimes feel like a slog to regularly post on your blog. Sometimes inspiration is abroad and writing a good quality post seems impossible. However, as a business, you've got an array of resources to ensure there's always something to write about. Here are four avenues to hit up that'll get your blog ideas flowing again.

What are influencers in your industry saying?
If there's money in your industry, there are experts and influencers too. And in 2016, the only way an industry expert becomes 'influential' is to do so on social media. Following these people on Twitter, Facebook, LinkedIn and the like can provide you with a wealth of evocative material. Often, an influencer on social media will link to their own personal blog, so it's important to visit that, too.
From there, you can extract a pertinent opinion or observation and paraphrase what the expert has said – with your own thoughts mixed in, of course, to harness the interest that's already been generated.
Or, you can go on the attack, taking an influencer's opinion – of which traffic is already being generated towards – and disagreeing with it. Doing this creates a debate-like narrative for followers of your influencer to tune in to.
Doing this siphons the traffic that's surging towards influencers, as well as presenting your blog as thoughtful, up-to-date, and in some cases, provocative (but the good kind).

What are your customers asking?
Good content marketing is about providing value to your target audience. Stuck for ideas on publishing something valuable? Look to what your audience wants.
A combination of keyword research and social media exploration can provide a rich insight into what your audience is currently curious about or having issues with.
Searching for key hashtags on Facebook and Twitter will immediately bring up pertinent posts concerning your industry. Dive into these and you can often unearth an underlying trend that can be converted into a question and answer.
If you're not overly familiar with keyword research, check out Answer the Public – you simply input your keyword and it'll generate dozens of questions based off what people are searching for.

What's going on in the industry?
You'd be surprised at the number of people who, whilst interested in your industry's news, will do very little to keep up to date with it. Recent developments, broad observations, heck – even (plausible) rumours are of interest to your audience.
Check out the 'news' tab of Google to see if there are any developments in your market that have been picked up by the media. If that fails, keep an eye on social to monitor rumours and hubbub there.
If you work in a fast-moving industry (who doesn't?), then it might be worth creating a separate 'News Feed' section of your blog so visitors know exactly where the latest developments can be found.

A personal touch
The term 'blog' originated from the term 'web log', which is basically an online journal. While blogs have evolved a lot since their first appearance on the web, it's still important to show some personality on your blog.
As a business, how often do you post something that's simply sharing what's going on at your end? Showing personality is a great way of facilitating trust; it proves you're not just a faceless industry commentator.
If exciting stuff has been going on at your business, talk about it! If it's been an incredibly boring week, well… get creative. Talk about your business ambitions for the coming quarter or the best lunch a colleague enjoyed this week.
Comment and Get in Touch Below
Actionable business & marketing advice straight to your inbox