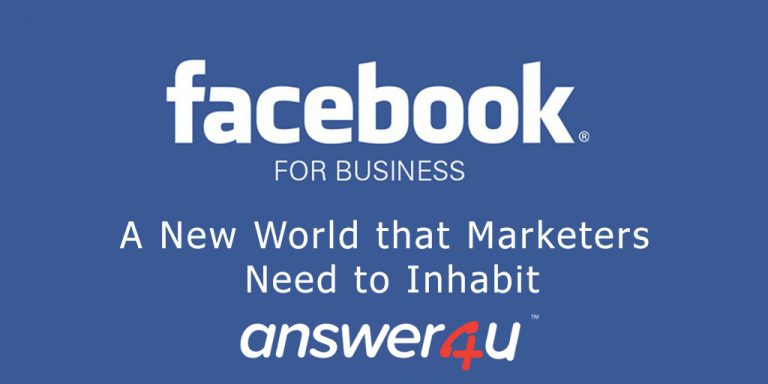 Facebook for Business: A New World that Marketers Need to Inhabit
As a business, being on social media is a prerequisite for building your brand and following. You'll set up a Twitter account and diligently tweet things that your audience might find valuable. You'll probably have a LinkedIn page where professionals can discover your company.
And then there's Facebook. Facebook is the big one, and testament to its huge influence, its segmented its services quite heavily now, evident in the powerful auxiliary feature, Facebook for Business. While most internet-familiar people will know how to work ordinary Facebook, Facebook for Business is a little different, and to use it effectively, there are a few things worth knowing.
A classification that leads you to the right place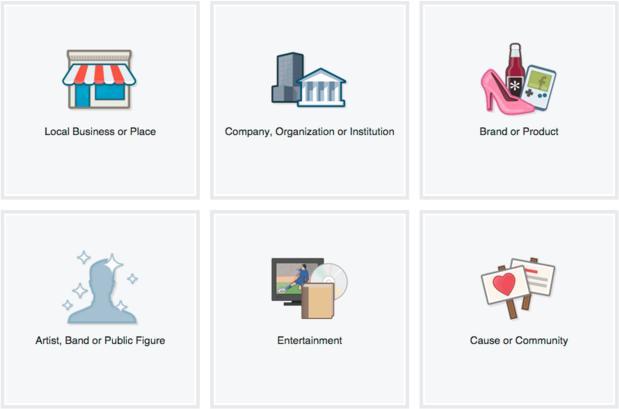 When your first click 'create a page', you'll be met with six classifications to choose from.
Think carefully about which classification you choose, because each will have unique fields to fill in later on. The reason we're including this stage of the set-up process is because how you proceed will dictate everything from audience targeting to the type of information you're able to publicise.
The remainder of the set-up holds your hand to some extent, so you shouldn't encounter any problems. Where the challenges really lie is how you use your business page going forward.
Facebook Insights
The insights tab on your business page provides an array of metrics to help you determine how your Facebook page is performing.
Get to know certain metrics like post reach, 'like' analysis, and actions on page, as they all work together for you to find out how your page is performing and what can be improved.
One thing to be aware of is the impact of reach. Reach measures the number of unique people that sees your posts. However, a high reach means nothing if people aren't engaging with your posts. If you posted something that reached, say, 15,000 people but only has two likes and no comments, then that impressive number has yielded nothing of value.
On-Page apps
There are numerous apps you can install to customise your Business's Facebook page. This works brilliantly in giving visitors quick access to important features of your business.

On our page for example, we've installed a Trustpilot app to give visitors easy access to reviews on our services. Apps can be placed on the navigation tabs so they're accessible the moment they land on your page.
Facebook Advertising
Arguably the most powerful feature of Facebook's business services is its advertising. Facebook ads have the potential to target your audience in a variety of ways – from the things they 'like' on Facebook to the demographic information they fall into. There are over 1 billion people using the platform, and through the right targeting, your brand can appear in front of the right eyes with startling efficiency.
One of the most impressive features is Facebook's lookalike audiences. This audience model is based on an audience you already have access to, such as those who've liked your page or your email subscribers. A lookalike audience is based on one of these existing groups, creating a much larger population based on similarities between the two. For a more in-depth look at how to use lookalike audiences to use, check out Moz's post on the matter.
Facebook for Business is a powerful tool, and using it effectively is now as integral as simply having a presence on Facebook. These features mentioned are just an introduction to the tools offered to businesses to promote their brand. Master them and you'll equip your business to thrive as a social-facing enterprise.
Comment and Get in Touch Below
Actionable business & marketing advice straight to your inbox